Downstream activities generally refer to the marketing and distribution of petroleum products. We are actively involved in sourcing and selling as well as the distribution of petroleum products.
Our downstream strategy is to establish and secure strategically located fuels and lubricants distribution networks, as well as sales infrastructure to boost the company's brand and provide world-class services to you, our valued customers and business partners.
We are duly committed to not only penetrate, but also grow the Commercial (B2B) and Retail fuels and Lubricants markets, in all profitable sectors, as well as to explore the export markets in the SADC region. For more information, kindly contact the Business Development Coordinator.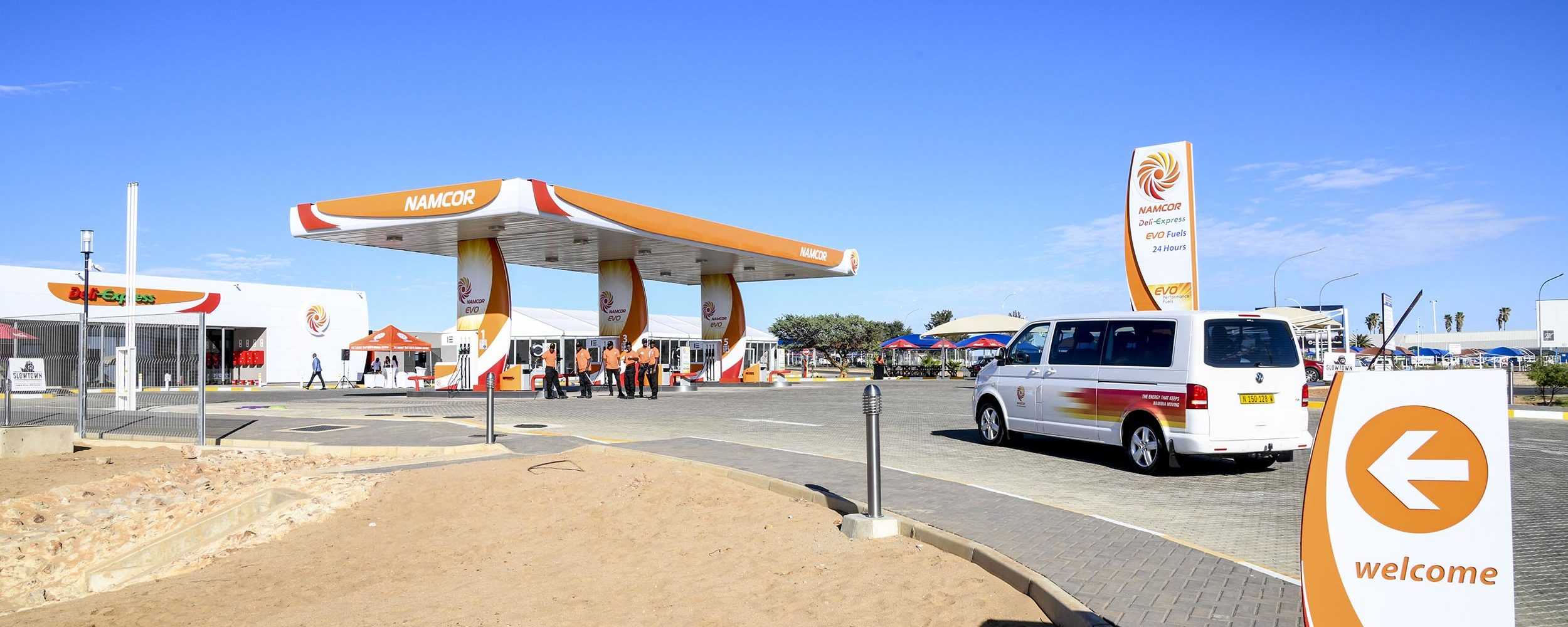 What started as a pipe dream for us has resulted in a visibly aggressive strategic business inroad into the Retail segment. Building on a two pronged desire to provide customers for an alternative truly Namibian service and our desire to grow the fuels business and improve market share has seen the company roll out state of the art service stations in well selected locations countrywide. So far, the NAMCOR brand is present in three prominent locations namely the Hosea Kutako International Airport, Hanover in Ongwediva and Otavi.
Our flagship airport site was commissioned on 22 August 2019 and it enjoys the prominence of being at the gateway into Namibia. It enjoys the privilege of serving both local and international customers.
Not only was this our first site to open but its location is quite distinctive in that it grafts our beautiful and bright brand into the minds of international and local visitors as they arrive and depart from our international airport.
The Deli Express convenience shop offers wide cuisine to customers from all walks of life. There is also free Wi-Fi and sedentary facilities for all, which is a unique offer befitting the location.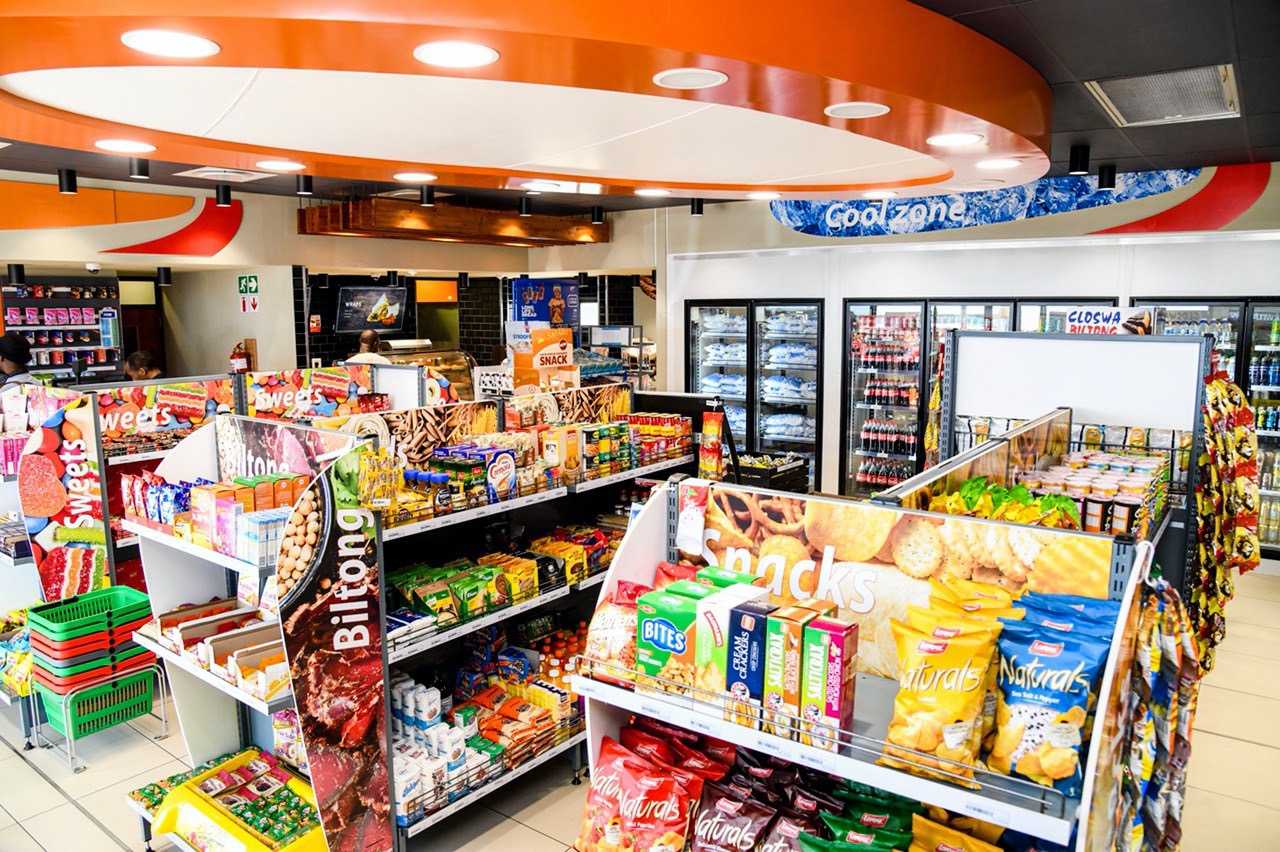 The breathtaking landscape and foliage provide a relaxing atmosphere which is a true reflection of the beautiful Namibian environment.
Hanover service station was commissioned on 1st November 2019. This site occupies a prominent space in Ongwediva and offers generous parking, with very good access points thus making traffic flow in and out of the site a pleasure for motorists.
The Deli Express convenience shop provides our customers with generous shopping space and an array of refreshments and grocery products. The beauty of the shop provides an additional pleasant shopping experience.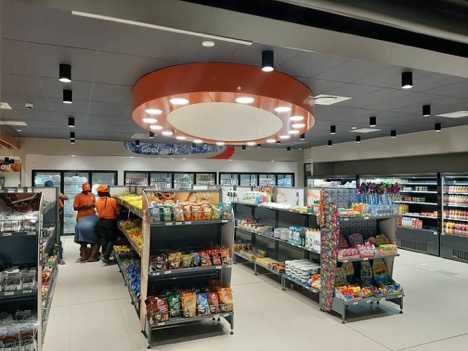 Our customers are continuously complementing the shop's Take Away offer, especially the fresh and tasty fried potato chips with every order!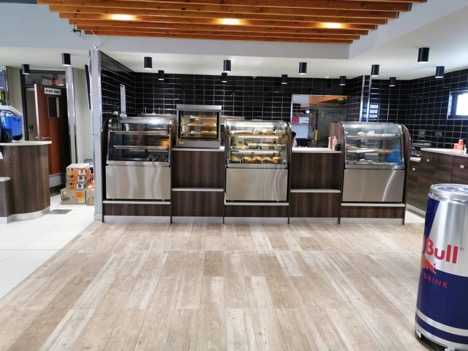 NAMCOR recently added a new site at Otavi to its network. Situated right on the B1 highway, this site is not to be missed and offers no less of the superb service that all our sites ascribe to. Kindly pop in to fill up your tank and receive all the added services from our friendly staff who are well trained in offering both sterling Customer Service as well as advise  on lubricants.
The view of the  Otavi site at night
Our Convenience shop offers a variety of fresh delights to provide in all your needs for the road ahead!
Not only does the shop offer refreshments but we also cater for basic needs such as ATM's and vending machines for purchasing airtime and electricity.
This is yet the beginning of bigger and exciting things to come as NAMCOR continues to deliver a steady pipeline of state of the art Retail sites countrywide.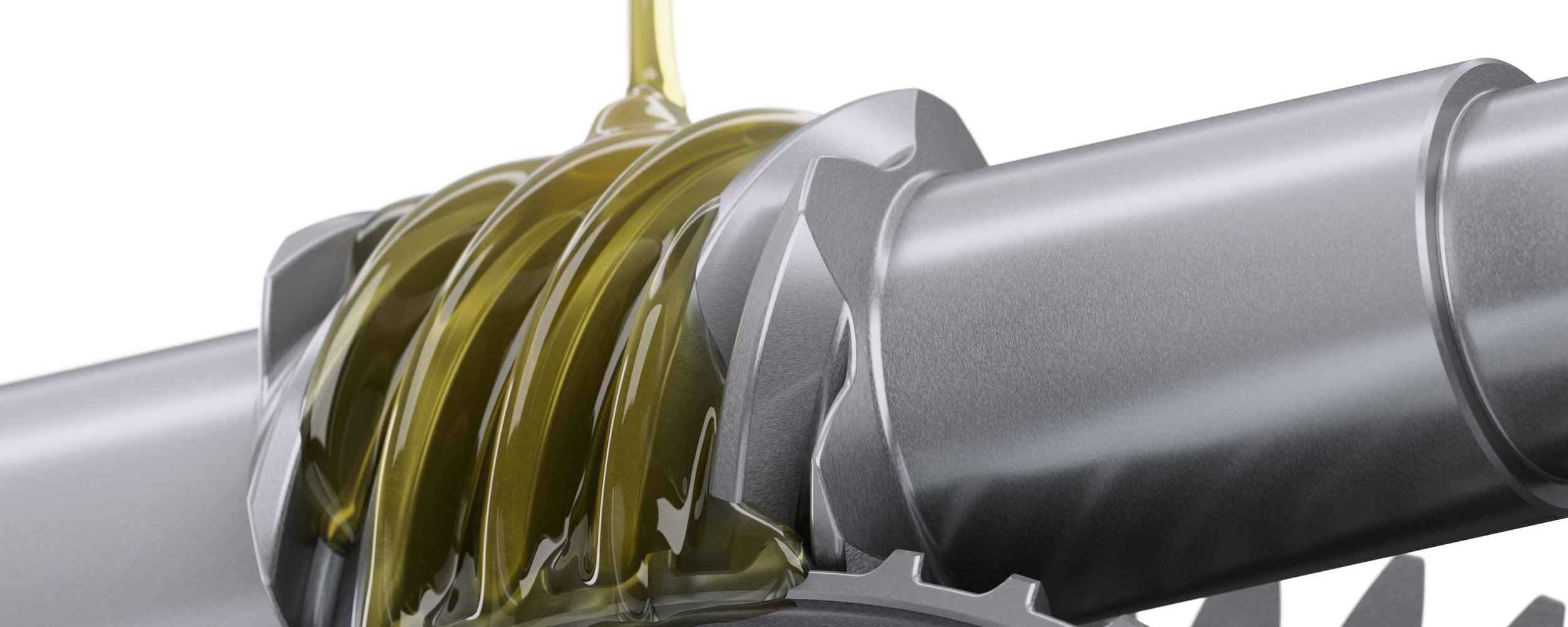 With NAMCOR now competing in the downstream energy sector, we market and sell a variety of petroleum products. Another major factor in the downstream lubricants market is also price competitiveness in this sector.
Our Lubricants are produced and packed by Pro Oil under the NAMCOR brand. We focus on five major applications in the downstream market for our NAMCOR branded lubes namely; Engine Oils, Gearbox/Transmission Oils, Hydraulic Oils, Differential and Multipurpose Gear Oils as well as Compressor Oils.
We offer a world class lubricant for sale into the downstream market. One of our major achievements is the N$3 billion contract we won for the supply of lubricants and fuels to Swakop Uranium mine. To be awarded a contract of this magnitude, is testimony of the high quality of our lubricants with multiple specified applications associated with a world class mine like Swakop Uranium mine. With NAMCOR branded lubricants having most OEM (Original Equipment Manufacturer) approvals, we are positive that there are other mines and major commercial entities to come on board soon.
In conclusion, the OEM approvals coupled with our world class specified lubricants and fuels offering and our competitive pricing into the downstream market are valuable enablers for us to aggressively drive and grow the lubricants and fuels business in the downstream market on behalf of NAMCOR.