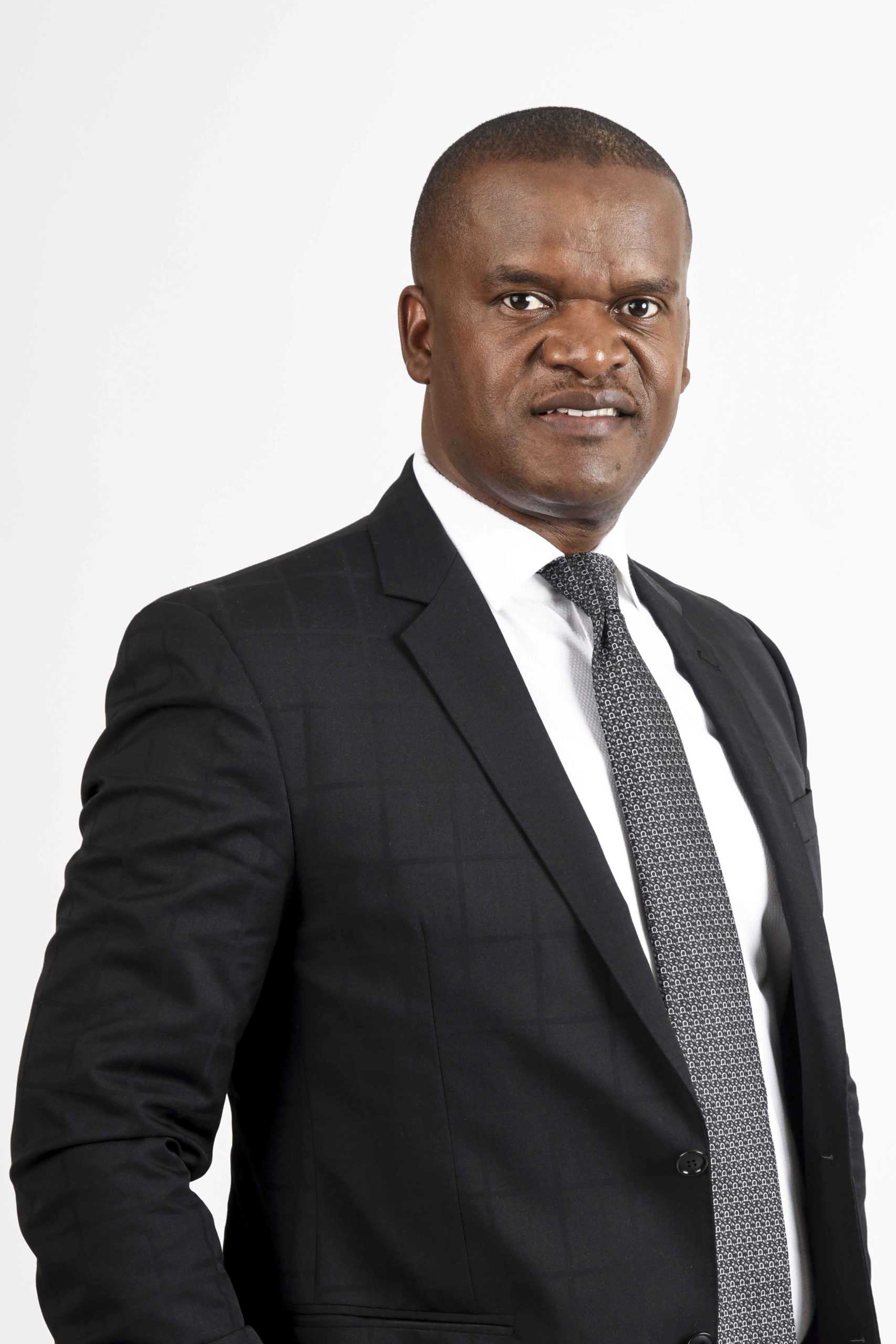 Immanuel Mulunga
Managing Director
Immanuel is the Managing Director of NAMCOR. The Stellenbosch University Masters of Business Administration (MBA) graduate has a wealth of petroleum administration experience, having served as Petroleum Commissioner in the Ministry of Mines & Energy (MME).
He held that position for well over a decade from February 2003 up until his appointment as NAMCOR's chief administrator in October 2015.
Immanuel is no stranger to NAMCOR, having had a stint on the NAMCOR Board of Directors from 2004 to 2008. He holds a Bachelor of Science in Chemistry & Zoology from the University of Namibia (UNAM) and a Diploma in Petroleum Policy & Management from PETRAD in Norway.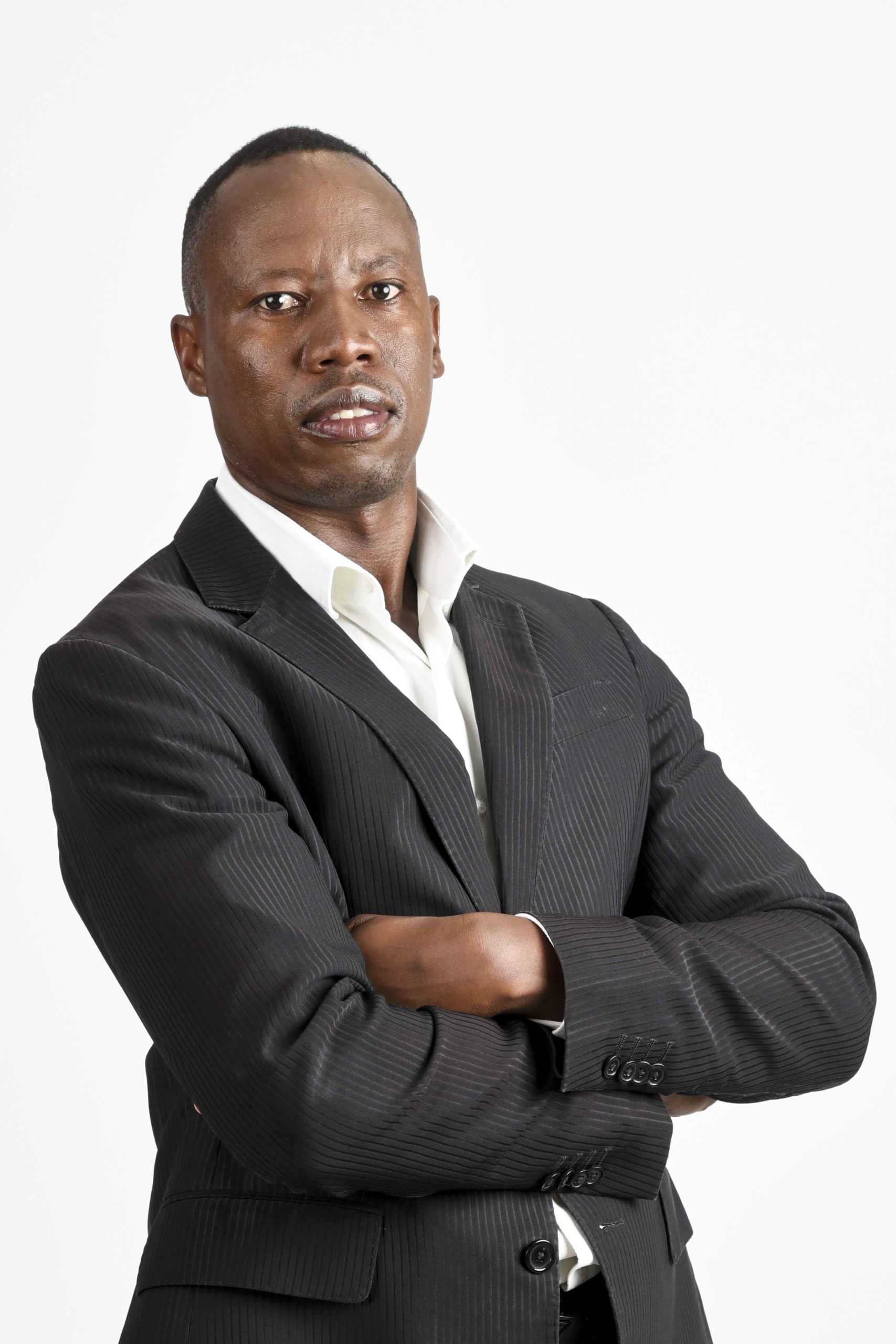 Manfriedt Muundjua
Executive: Upstream Development & Production
Mr. Muundjua is the Executive: Upstream Development & Production. with 11 years experience in the oil and gas industry. He holds a Masters degree in Geophysics from the University of Witwaterand, South Africa and a Senior Management Development programme from the University of Stellenbosch.
He also holds a BSc (Honours) degree in Geophysics from the University of Witwaterand, South Africa as well as a BSc (Physics &Mathematics) from the University of Namibia.
He is a member of Society of Exploration Geophysicist (SEG), American Association of Petroleum Geologist (AAPG) and a registered Senior Geoscientist (Geoscience Council of Namibia).
His responsibilities include; locating, acquiring and managing assets that have been confirmed to contain oil and gas. Mr Muundjua also conducts technical and commercial due diligence to support recommendation for participation or acquisition.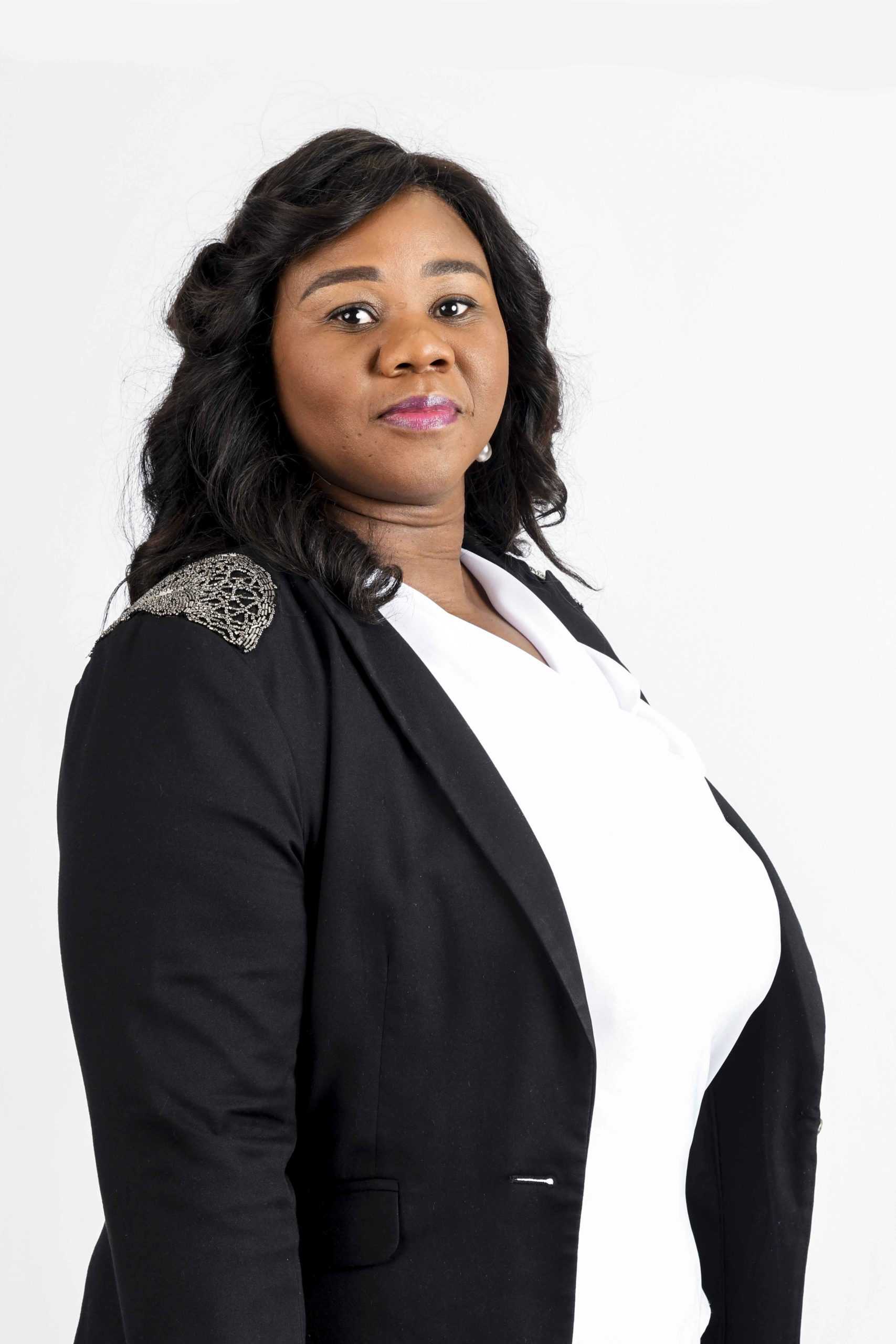 Victoria Sibeya
Executive: Upstream Exploration
Executive for the Upstream Exploration department with ten (10) years' experience in the E & P sector of the Oil and Gas industry and three (3) years' experience in the Mining industry.
She holds a Master degree in Geology from the University of Namibia and her Master degree research is titled Petroleum System Analysis and Seismic Study of the Orange Basin, Offshore Namibia.
She also holds a BSc (Honours) degree in Geology from the University of Port Elizabeth (Nelson Mandela Metropolitan University) and BSc degree in Geology and Chemistry from the University of Namibia.
She is a member of Geological Society of Namibia, American Association of Petroleum Geologists (AAPG) and the Society of Petroleum Engineers (SPE).
Her responsibilities entail; leading the E & P team in order to grow NAMCOR's hydrocarbon exploration and production portfolio by developing business opportunities in line with the company strategy.
Managing all Joint Operating, Multi-clients and Brokerage Agreements, as well as business contacts between NAMCOR and partners.
Managing all hydrocarbon exploration and production data of Namibia and advising the Ministry of Mines and Energy on issues pertaining to E & P activities conducted by operators in Namibia.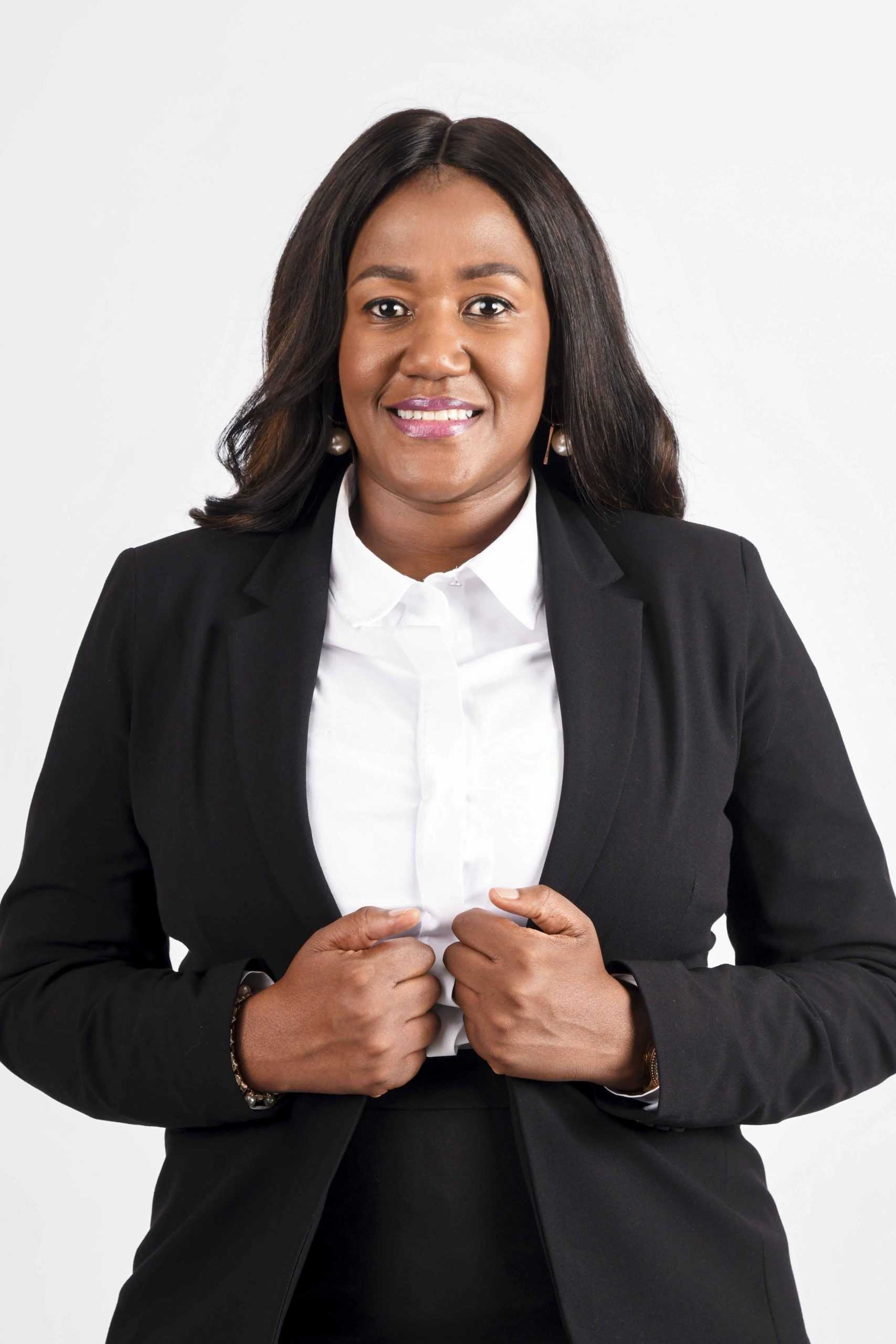 Damoline Muruko
Executive: Corporate Governance
Ms Muruko was admitted as a legal practitioner in the High Court of Namibia in 2005 and has 10 years post admission experience as a legal practitioner. She was appointed as a High Court Accredited Mediator in 2015.
In 2009, Ms Muruko successfully completed her Masters degree in public administration of Mines and Mineral Resources (Formation Specialisee en Administration publique des Mines de MINES ParisTech) at the school of Mines in France. In 2008-2009, she successfully completed an advance course for 6 months in French at the Centre d'Approches Visantes des Langues et des Medias (Cavilam) in Vichy, France.
She completed her undergraduate studies at the University of Namibia and obtained her Baccalaures Juris (B-Juris) in 2002 and her Bachelor of Laws (LLB) in 2004 respectively.
She previously occupied the position of Manager Corporate Communications and Legal Services at the Electricity Control Board (November 2007- October 2013) and was particularly exposed to Corporate, Commercial, Administrative and Labour law, Energy Regulatory issues, legislative and regulatory reform issues. She was also responsible for the Company Secretarial and Corporate Governance aspects of the Board.
She completed an Executive Development Programme (EDP) through the University of Stellenbosch, South Africa, in 2013.
She is currently serving as a member of the Governing Council of the Namibia Institute of Public Administration and Management (NIPAM); for a period of three years effective 1 December 2013 – 30 November 2016 and serves on the Investment, Tender and Governance and Remuneration Board Committee of which she chairs the latter Committee.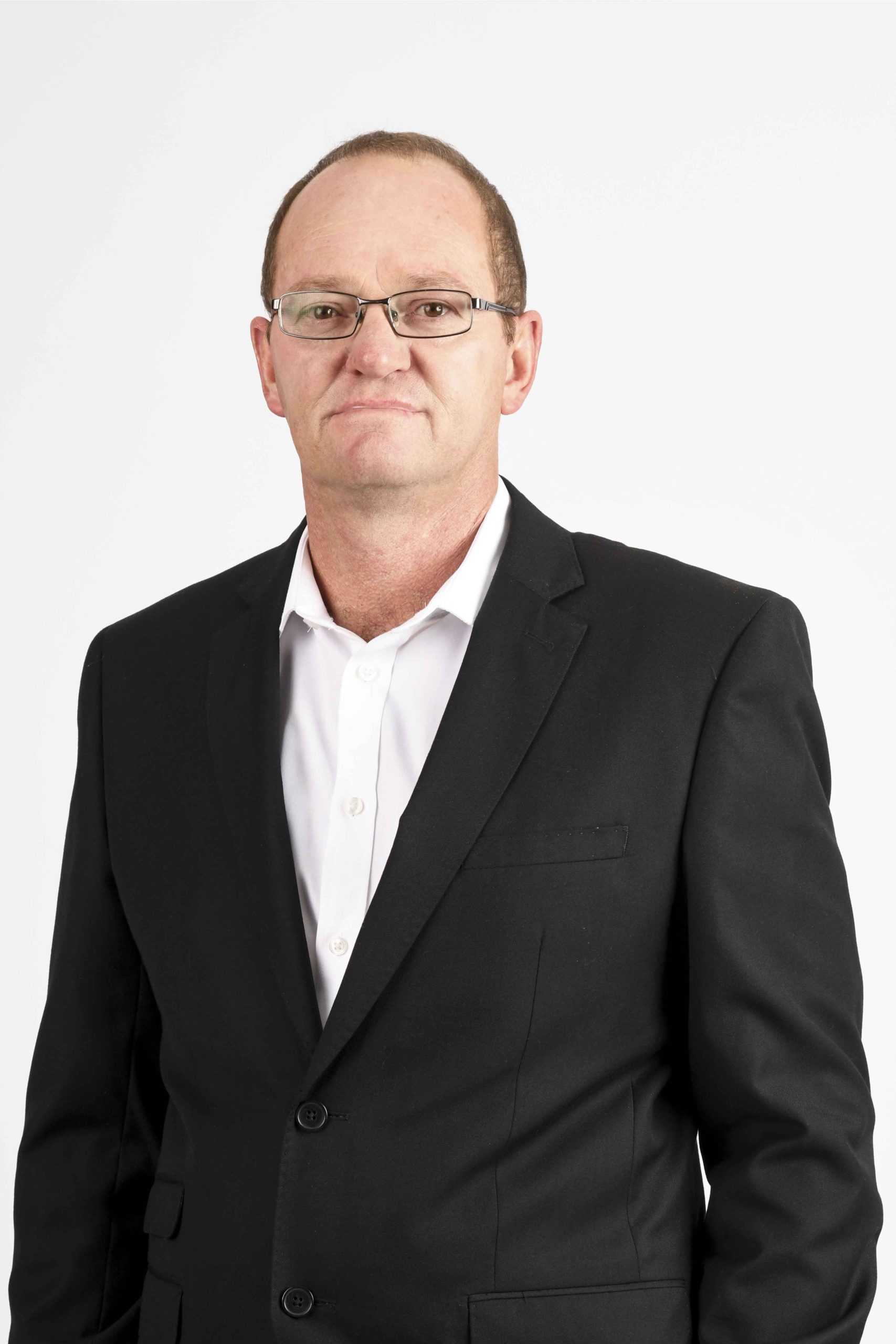 Rynier Du Preez
Executive: Supply and Logistics
Rynier Du Preez is the Executive Commercial Business Unit. The B.Com graduate at the University of Johannesburg, started his career in the Petroleum Industry in the early 80's. He started as a Sales Representative at Total SA until he climbed the ranks. He was then seconded to Total Namibia, where he was the main initiator in changing the way the Petroleum Industry operated in Namibia. He left Total Namibia and joined Engen Namibia in 2007, he took over the supply chain and operation division.
Rynier held that position until his appointment at NAMCOR as the Retail Manager.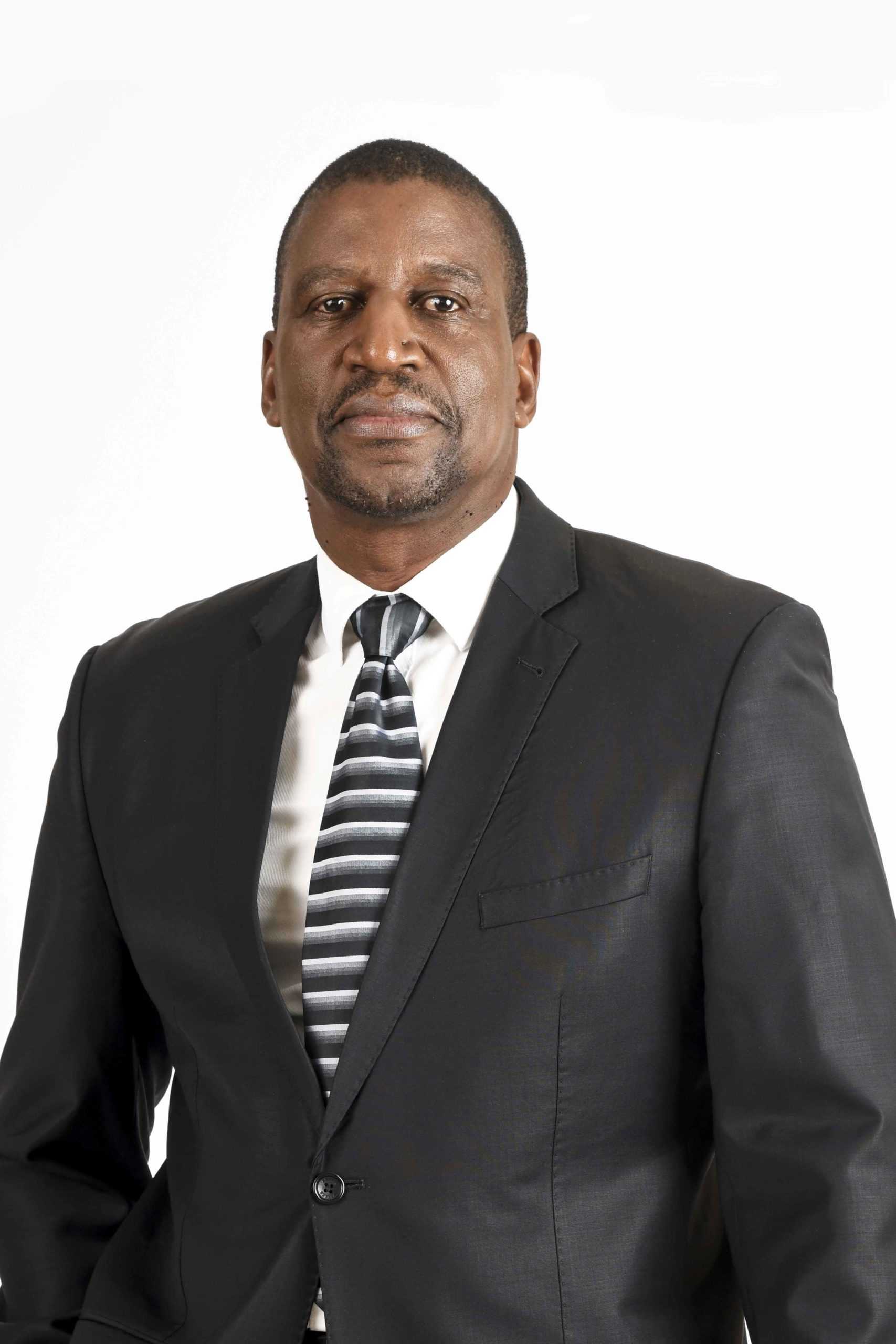 Davis Maphosa
Acting Executive: Sales and Marketing
Davis Maphosa is the Acting Executive Sales and Marketing. The MBA graduate from Nottingham Trent University in the United Kingdom started his career in the Petroleum Industry in the 90s when he joined British Petroleum as Retail Convenience Manager. While at BP Zimbabwe he was assigned to various roles like Retail Manager, Commercial Manager Fuels and Lubricants.
He was later assigned to Regional Commercial Sales and Marketing Manager role responsible for Botswana, Zimbabwe, Namibia, Swaziland and Lesotho. In 2006 he joined Shell Namibia as Retail Manager and later,Retail Projects Manager. Mr. Maphosa joined the Namcor Downstream business as Retail Manager in 2019.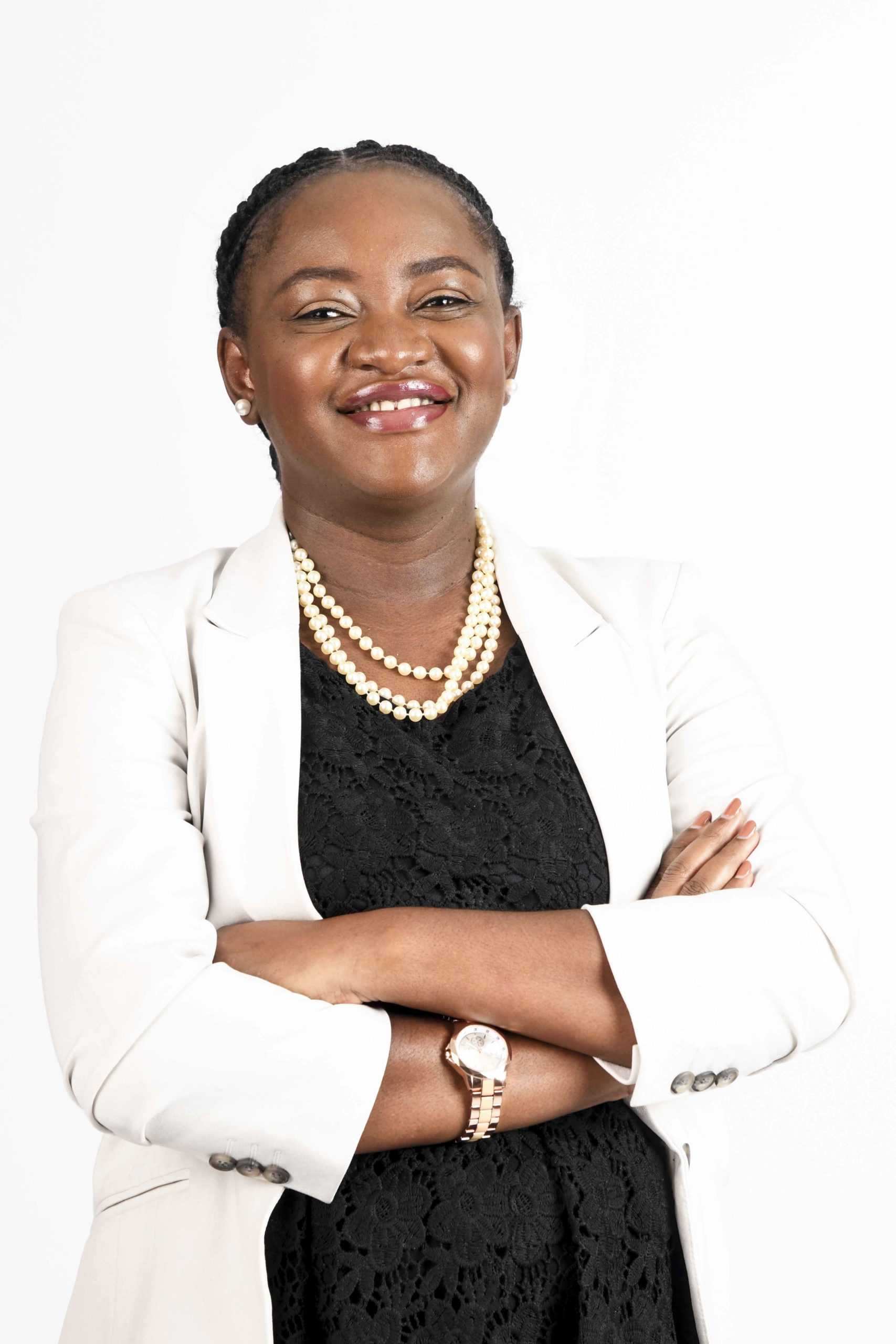 Jennifer Hamukwaya
Executive: Finance & Administration
Mrs. Hamukwaya is a Chartered Accountant registered with the Institute of Chartered Accountants of Namibia. She holds a Post Graduate Diploma in Accounting from Rhodes University, South Africa and a Bachelor Degree in Accounting from the University of Namibia. She completed her articles with Deloitte Namibia Windhoek, having worked in Audit and Assurance for over six years.
She poses a wide range of knowledge, experience and skills in the area of Finance and has worked in this field for the past 11 years. Her role as Executive: Finance & Administration entails, guiding and advising management on financial decisions based on sound policies and procedures that comply with statutory and regulatory requirements.
Mrs. Hamukwaya has experience in the oil and gas industry having previously worked as a Financial Controller for a Global Energy Corporation.
She serves on the Finance, Audit and Risk Committee of the Namibian Competition Commission as an external member.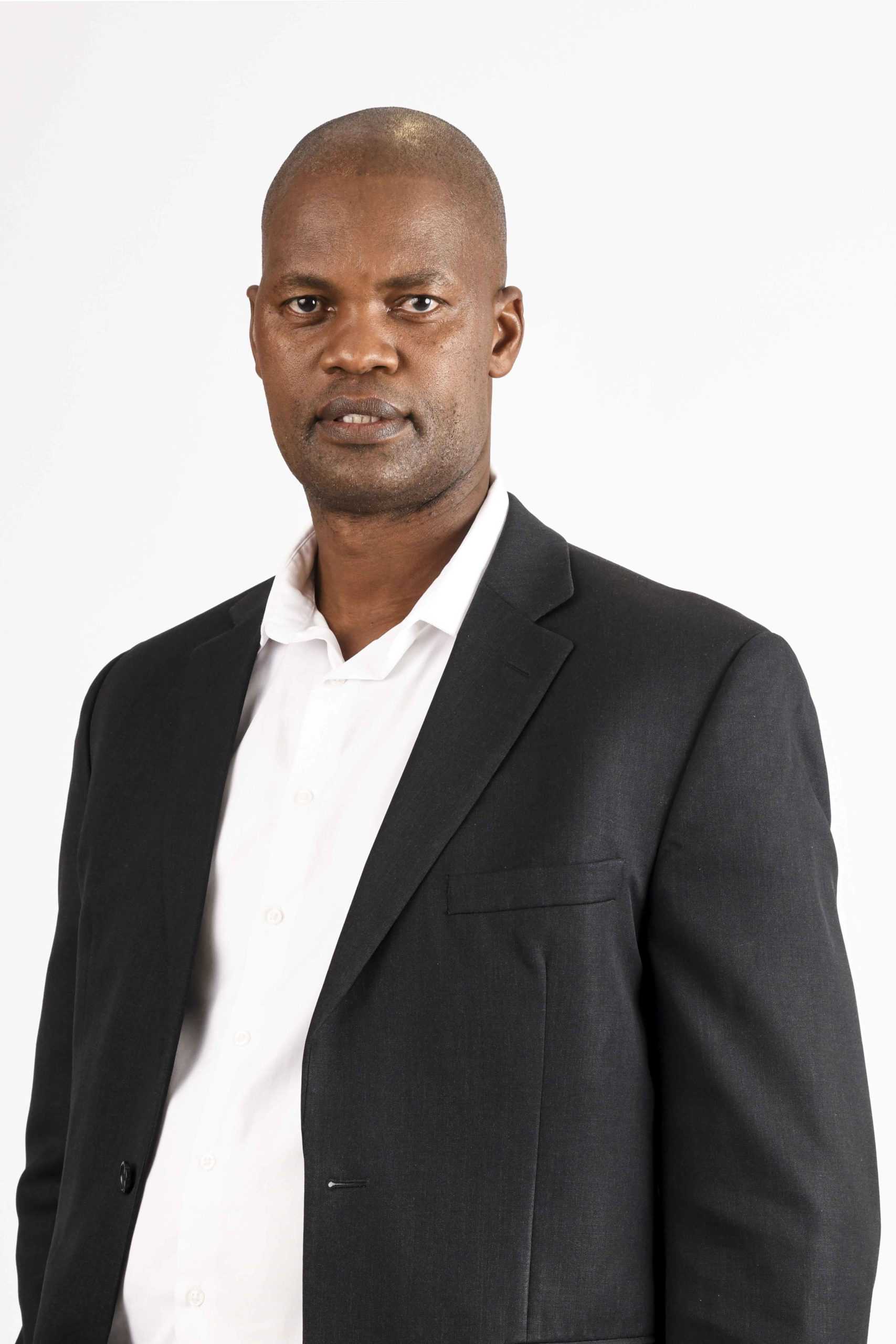 Bonifatius Konjore
Executive: Information Communications Technology
Bonifatius heads our ICT Unit and is responsible for the management and direction of all ICT reimgs in line with our business strategy and priorities. He is a University of Cape Town graduate where he obtained a Bachelor of Science Degree in Computer and Statistics.
He also possesses 18 years working experience in telecommunications, Government and utilities sector.
He further has a broad technical background, an accomplished and talented information technology professional with project management experience and strong background of Business systems.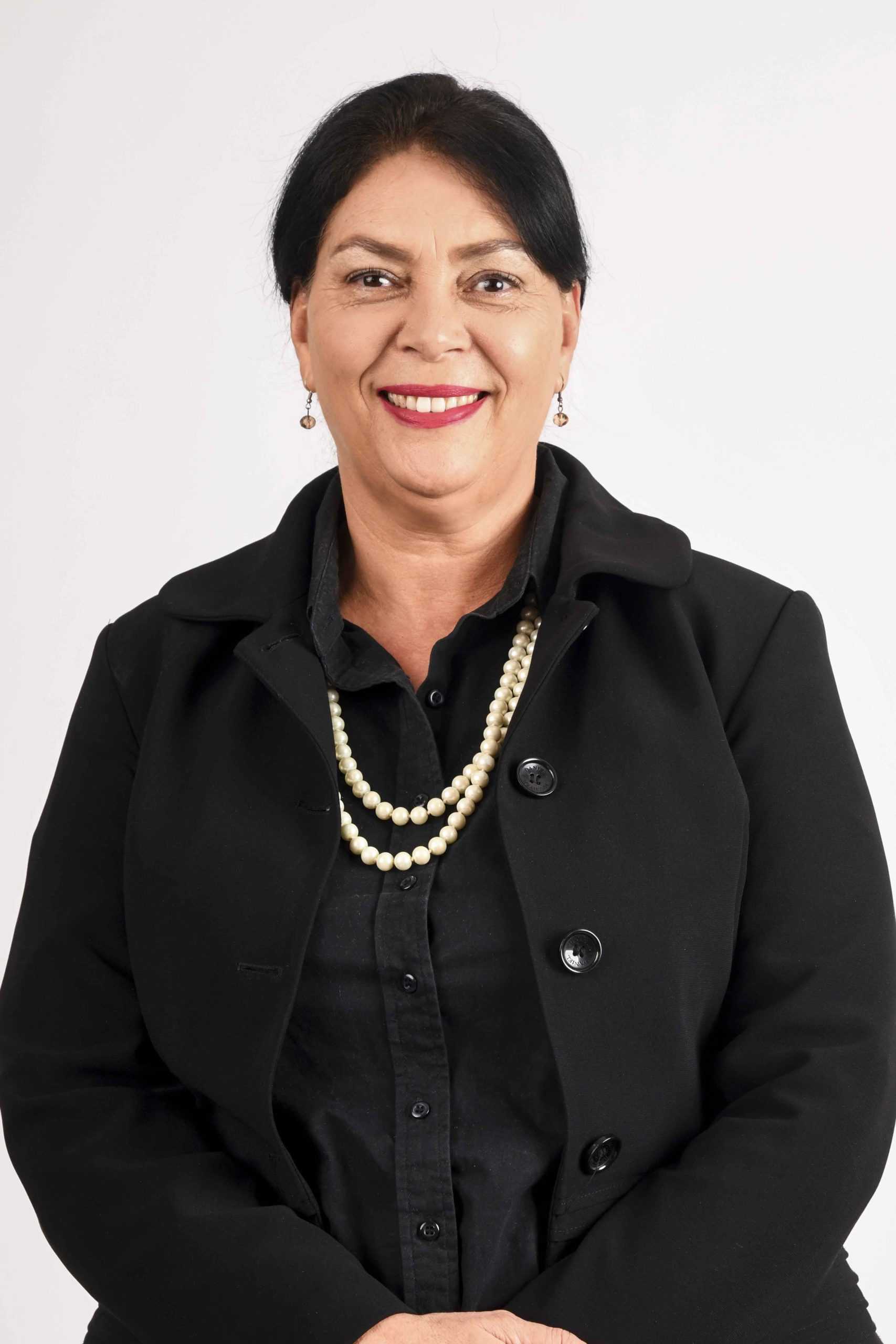 Maryke Veretta Caroline Kröhne
Executive: Human Capital
Maryke Veretta Caroline Kröhne holds a Master's in Business Administration from the University of KwaZulu-Natal, a Bachelors of Business Administration from Thames Valley University, a National Diploma in Public Administration from Technicon Namibia. She is currently busy studying towards a Doctorate degree in Business Administration at GlobalNxt University in Malaysia.
Maryke has more than 20 years managerial experience in varying industries and roles in Namibia accompanied by extensive experience in a unionised environment with good negotiation skills. She is very good at analysing organisational behaviour and strategic planning.
She serves on the following boards; member of the Board of Trustees at the Karibib Private School as well as the BDTR Committee of the NAMMED Medical Aid Fund.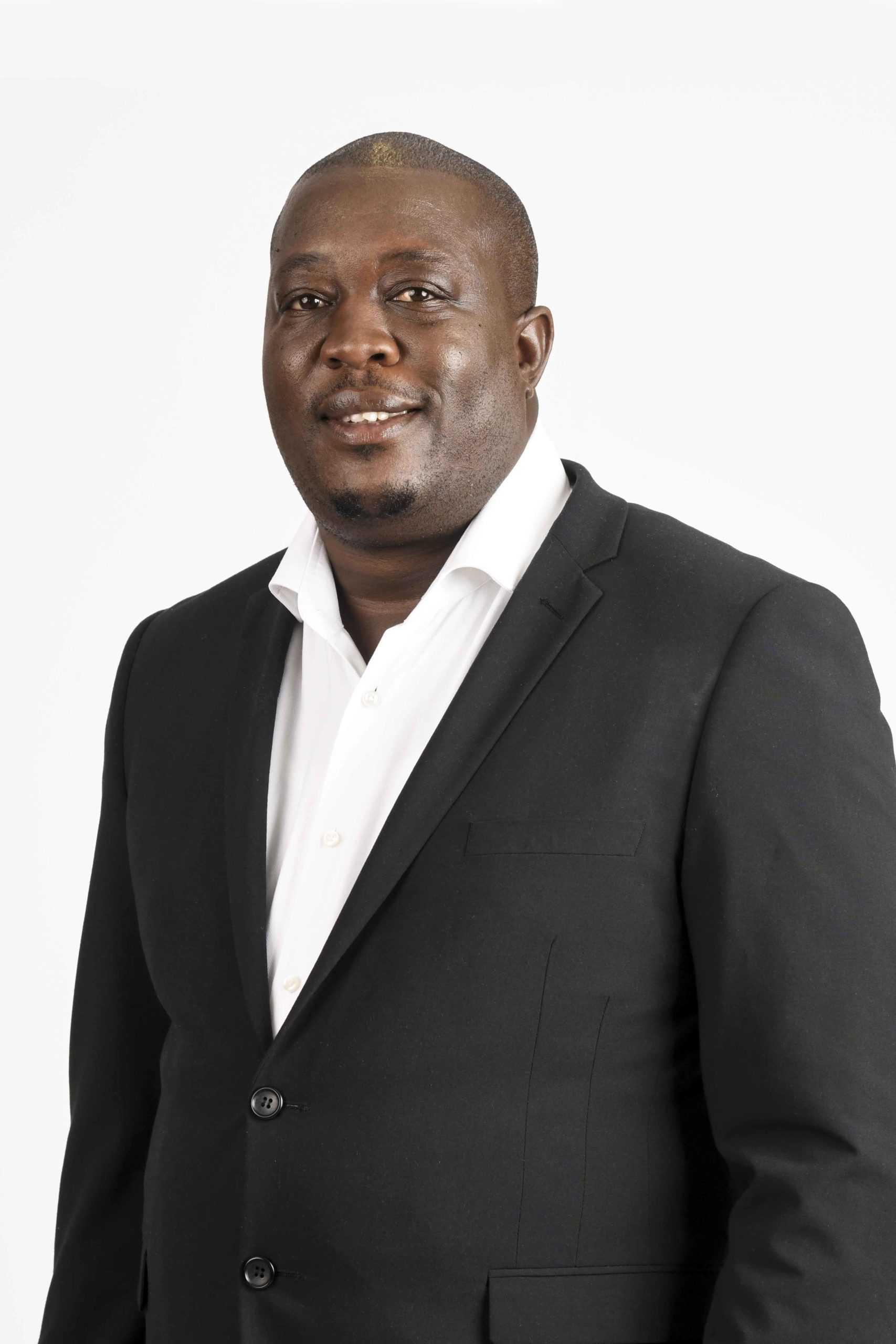 Nestor Sheefeni
Executive: Engineering and Technical Services
Nestor is a qualified Civil Engineer by profession with over 15 years of experience in the field of Civil Engineering and Construction. His experience include Planning & Design, Contract Management, and Project Management.
He has done work for various client including State Departments, Local Authorities and Private Developers. He holds a National Diploma in Civil Engineering from Polytechnic of Namibia, a Bachelors of Technology in Civil Engineering from Tshwane University of Technology and a Master of Industrial Engineering from Namibia University of Science and Technology.
As an Executive: Engineering & Technical Services at NAMCOR, his key focus area is to support the realization of NAMCOR's core business by ensuring the availability of appropriate work facilities and related infrastructures.
This therefore entails strategic land acquisitions, property and related infrastructure development, upgrading and property maintenance.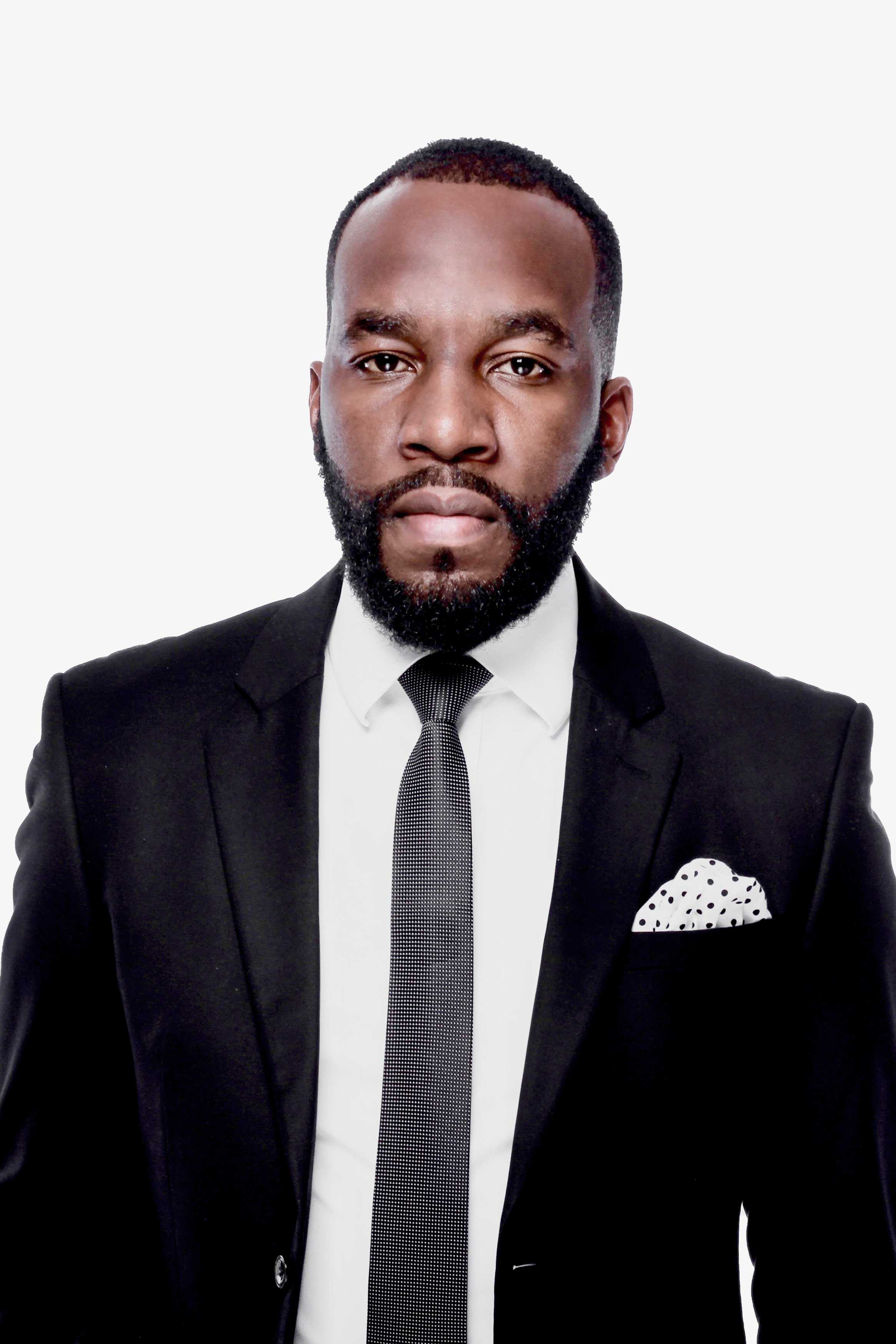 Shiwana Ndeunyema
Executive: Business Strategy and Performance Management
Shiwana serves as the Executive: Business Strategy & Performance Management at NAMCOR and has oversight over the strategy planning and formulation process. In this role, Shiwana operates as a catalyst for strategy execution, tasked with putting interventions in place to facilitate the effective delivery of the goals of the company. At the core of this position is helping the company think ahead of the curve.
He holds a Master of Science degree in HR, with specialisations in Organisational Behaviour & Performance Management from Edinburgh Business School, Heriot-Watt University. He also possesses a Bachelor's degree in Economics (Hons) from the University of Namibia & other postgraduate qualifications in Knowledge Management & Human Resources.
Shiwana currently serves as a Non-Executive Director on the Telecom Namibia Board, the Meat Corporation of Namibia (MeatCo) Board, and Board Chairperson of Beki-Kumata Fishing (Pty) Ltd, a Namibian wholly-owned Fishing Company with vested interests in the Namibian fishing industry. Shiwana also previously served as a Member of Council on the NUST Council, the University's highest decision-making body.
Prior to joining NUST, Shiwana worked for a management consultancy firm based in Namibia & South Africa, Potentia Namibia, where he served as Recruitment and OD Manager.
Shiwana also serves as a Consulting Partner for People & Strategy at Atlantic III Consulting, where he has formulated strategy and delivered organisational development solutions in both the private, public and social sector spaces.
Prior to joining NAMCOR, Shiwana served at the Namibia University of Science & Technology (NUST) in the capacity of Manager: Organisational Development (OD) & Learning, where he was responsible for implementing & driving organisational development & business performance management solutions.