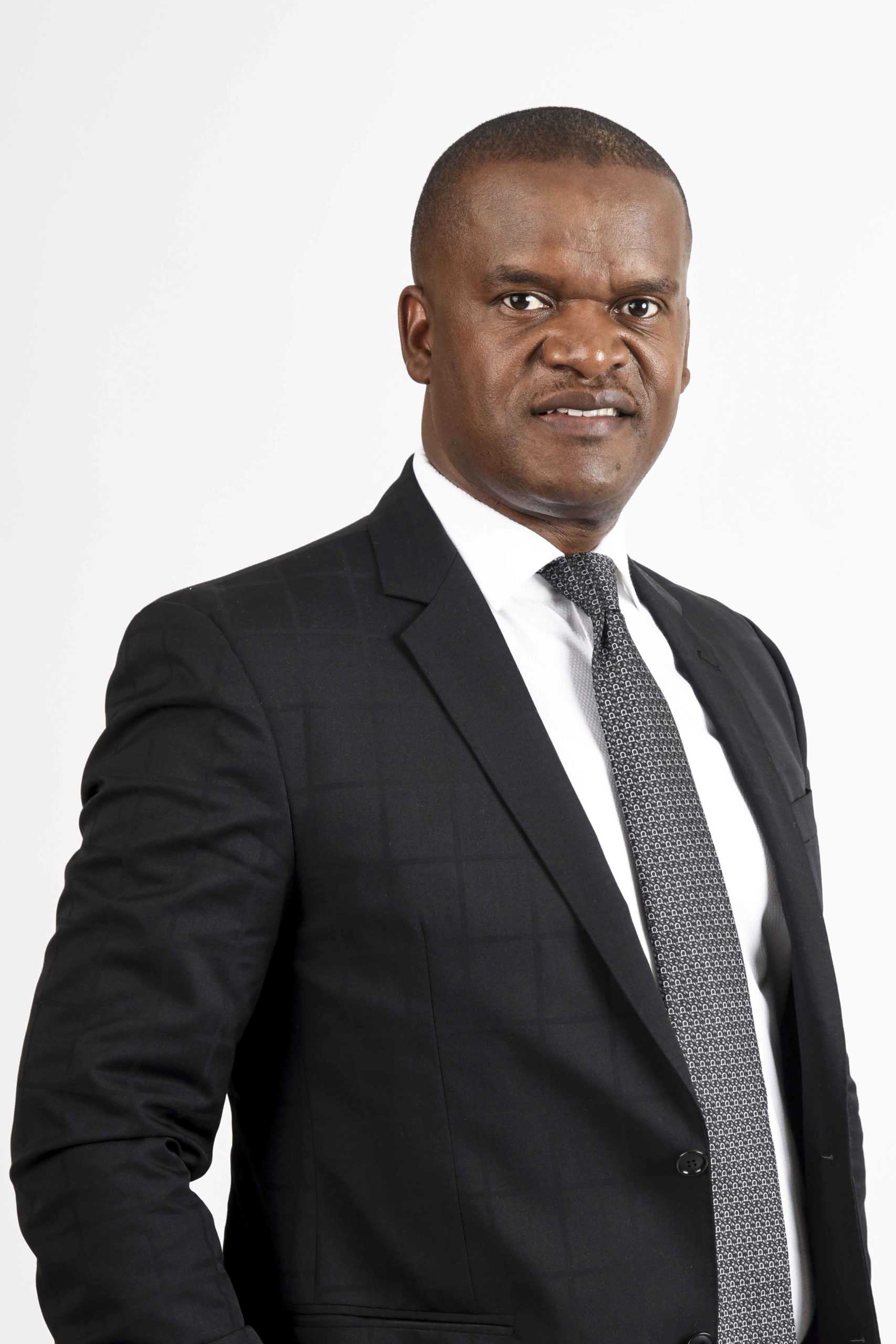 Immanuel Mulunga
Managing Director
Immanuel is the Managing Director of NAMCOR. The Stellenbosch University Masters of Business Administration (MBA) graduate has a wealth of petroleum administration experience, having served as Petroleum Commissioner in the Ministry of Mines & Energy (MME).
He held that position for well over a decade from February 2003 up until his appointment as NAMCOR's chief administrator in October 2015.
Immanuel is no stranger to NAMCOR, having had a stint on the NAMCOR Board of Directors from 2004 to 2008. He holds a Bachelor of Science in Chemistry & Zoology from the University of Namibia (UNAM) and a Diploma in Petroleum Policy & Management from PETRAD in Norway.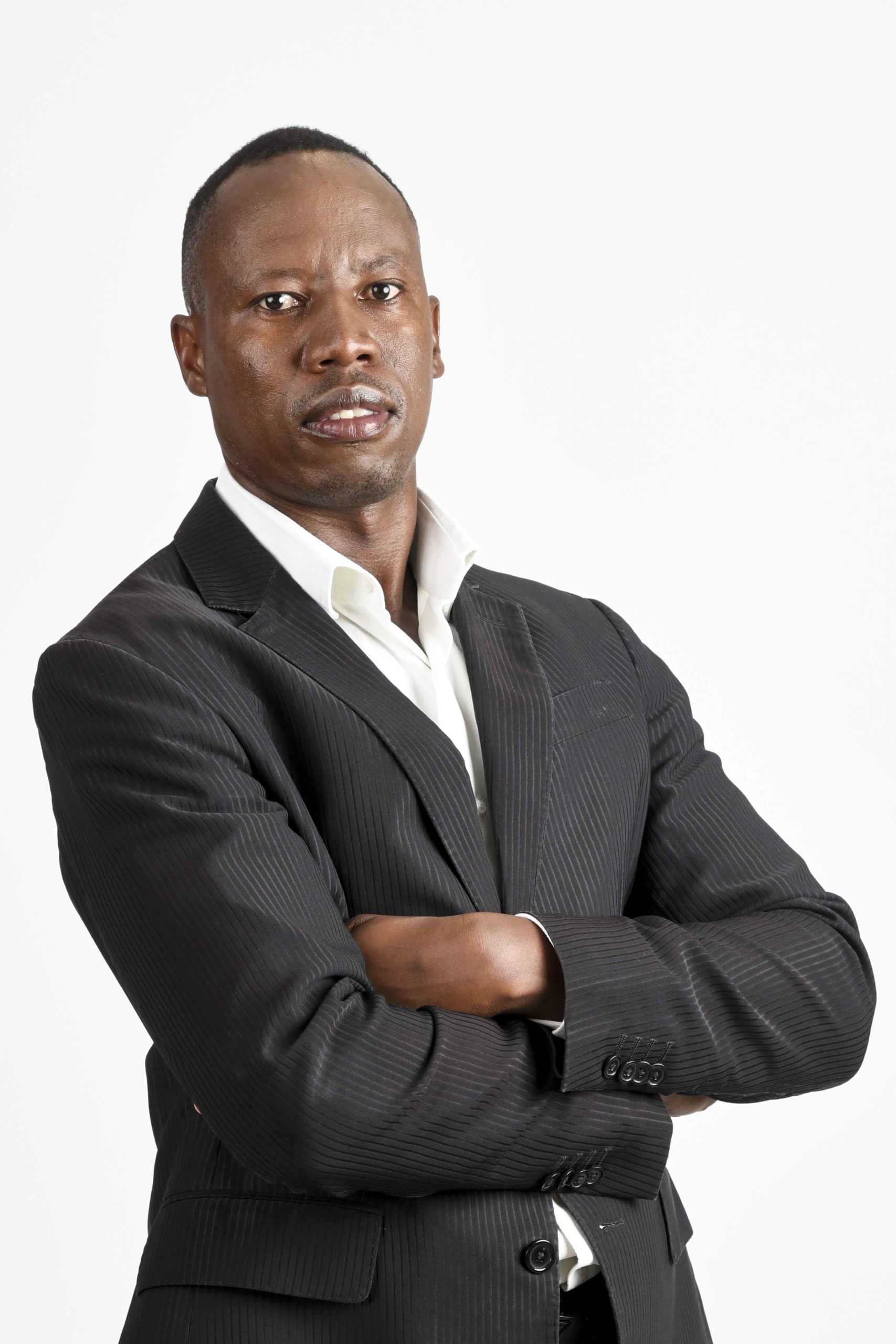 Manfriedt Muundjua
Executive: Upstream Development & Production
Mr. Muundjua serves as the Executive: Upstream Development & Production at NAMCOR and has oversight over key national projects of which stakeholder management and interface with governmental agencies are key requirements. Projects have included divestment of company interests in oil & gas licenses, assessing investment opportunities in producing oil & gas assets, processing and interpretation of geophysical data. In depth experience in the geoscience field, gained across the full geoscience value chain. Worked on key strategic initiatives and projects all of which delivered on time and within budget.
His other responsibilities include leading a diverse team of legal, commercial, finance, geoscience, reservoir engineering and petroleum economic specialists in locating, acquiring as well as managing oil and gas producing assets. Mr Muundjua oversee technical and commercial due diligence and evaluation of target assets to support recommendation for participation or acquisition.
He holds a Master of Science degree in Geophysics, with specialisations in gravity and magnetic methods analysis from the University of the Witwatersrand, South Africa. He also possesses a Bachelor's degree in Geophysics (Hons) from the University of Witwatersrand and Bachelor's degree in Physics and Mathematics from the University of Namibia as well as other postgraduate qualifications in Management and Executive leadership from the University of Stellenbosch.
He is a member of Society of Exploration Geophysicist (SEG), American Association of Petroleum Geologist (AAPG) and a registered Senior Geoscientist (Geoscience Council of Namibia).
Mr. Muundjua currently serves on the Technical Committee for the extension of the Namibian continental shelf beyond the 200 nautical miles limit. He was part of the core team that delivered Namibia's submission to the Commission on the Limits of the Continental Shelf in 2009.
Prior to joining NAMCOR, Mr. Muundjua served at the Geological Survey of Namibia in the capacity of Senior Geophysicist, where he was responsible for managing the geophysical aeromagnetic data acquisition and worked with other professionals to bring attention to the Owambo Basin the subject of recent exploration for oil and gas.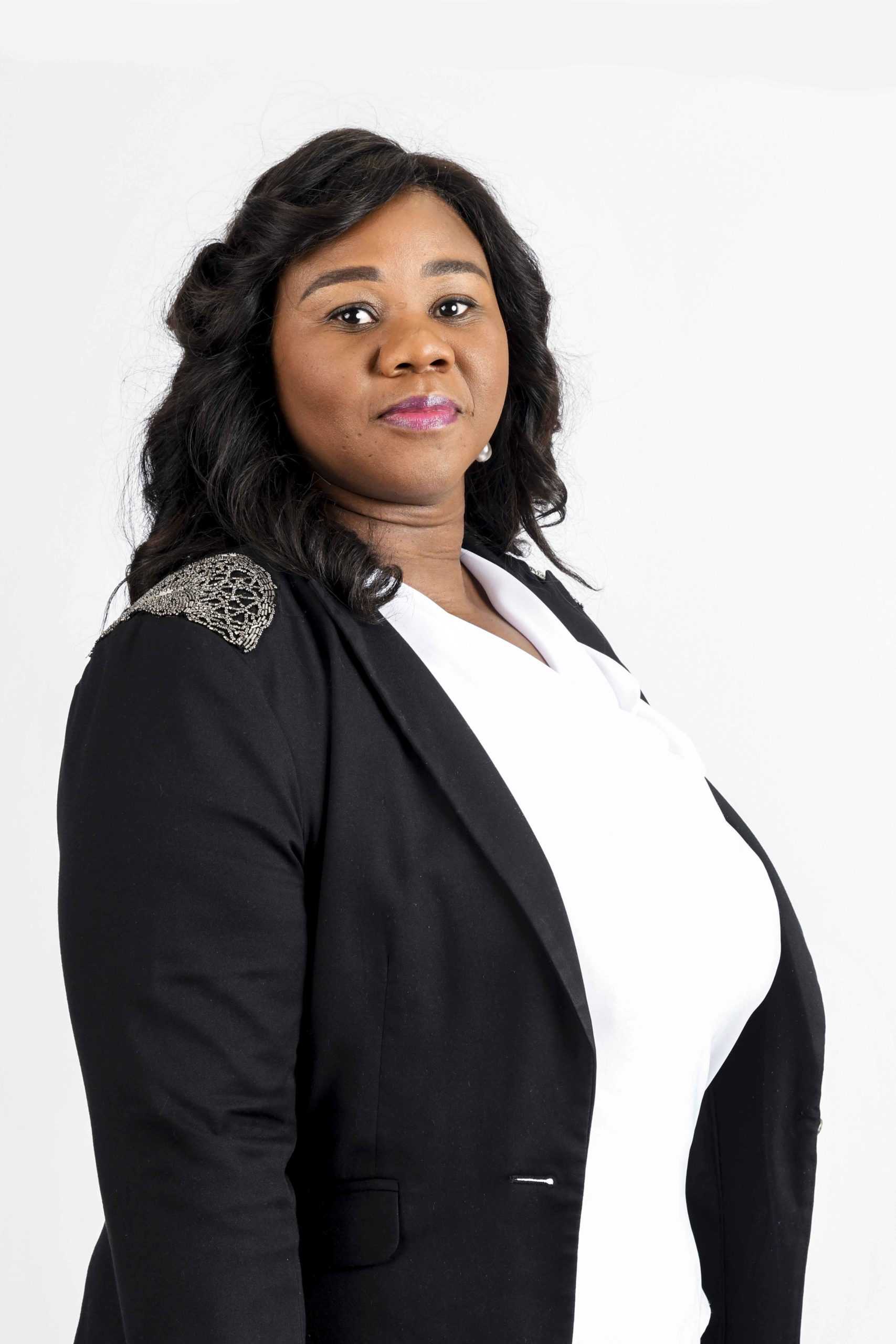 Victoria Sibeya
Executive: Upstream Exploration
Victoria serves as the Executive for Upstream Exploration at NAMCOR, her role entails leading the Upstream Exploration team in order to grow NAMCOR's hydrocarbon exploration portfolio by developing business opportunities in line with the company strategy.
She is a Geologist by profession and she holds a Master's degree in Geology from the University of Namibia with research titled Petroleum System Analysis and Seismic Study of the Orange Basin, Offshore Namibia. In addition, she also possesses a Bachelor of Science (Hon) degree in Geology from the University of Port Elizabeth (Nelson Mandela Metropolitan University) as well as a Bachelor of Science degree in Geology and Chemistry from the University of Namibia.
Victoria is currently serving as a Secretary at the American Association of Petroleum Geologists (AAPG) for Africa región. Moreover, she is also a member of the Board of Trustees for Petrofund and a Chairperson of the mining and quarrying, construction, electricity, gas, water supply, and sanitation industry skills committee, Namibia training authority (NTA). she previously served as a Vice President on the Geological Council of Namibia (GCN).
Prior to joining NAMCOR, Victoria worked for the Ministry of Mines and Energy as a Geoscientist in the Mining department. She was employed as a Geoscientist in the Exploration and Production department at NAMCOR, and later became the Asset manager in the same department. She then was promoted to act as the Executive of the Exploration and Production department. She possesses a wide range of knowledge, experience, and skills in the area of Geosciences and has worked in this field for the past 18 years.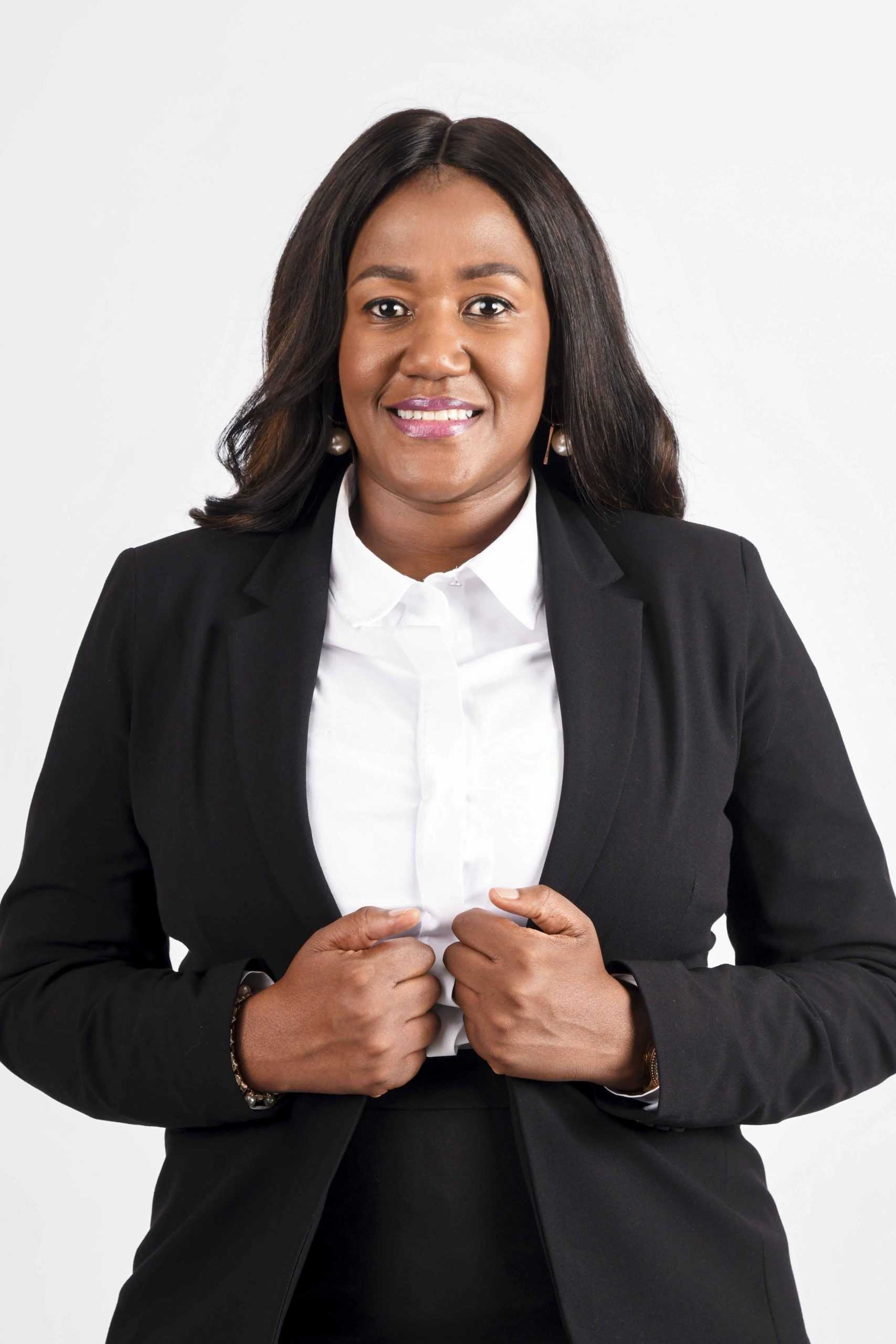 Damoline Muruko
Executive: Corporate Governance
Damoline is the Executive: Corporate Governance, she currently serves as Legal Advisor and Company Secretary. Her primary responsibilities include ensuring the company's compliance with statutory laws, company policies as well as contractual obligations.  The role involves not only the review and formulation of institutional legal framework, but also involves spearheading the company's position in wide ranging commercial engagements and negotiations.
The University of Namibia B.Juris and Bachelor of Law graduate also holds a number of leadership and management qualifications. These include a Masters of Public Administration in Mines at the School of Mines in France. She also holds an Executive Development Programme qualification as well as a Postgraduate Diploma in Leadership, both from the University of Stellenbosch Business School in Cape Town.
Damoline serves on the NAMCOR Pension Fund Board of Trustees. She has previously served as a Director on the Boards of Telecom Namibia and NIPAM respectively. Before joining NAMCOR, Damoline worked as Legal Manager at the Electricity Control Board (ECB) where is she was responsible for legal and corporate governance related responsibilities.

Executive: Supply and Logistics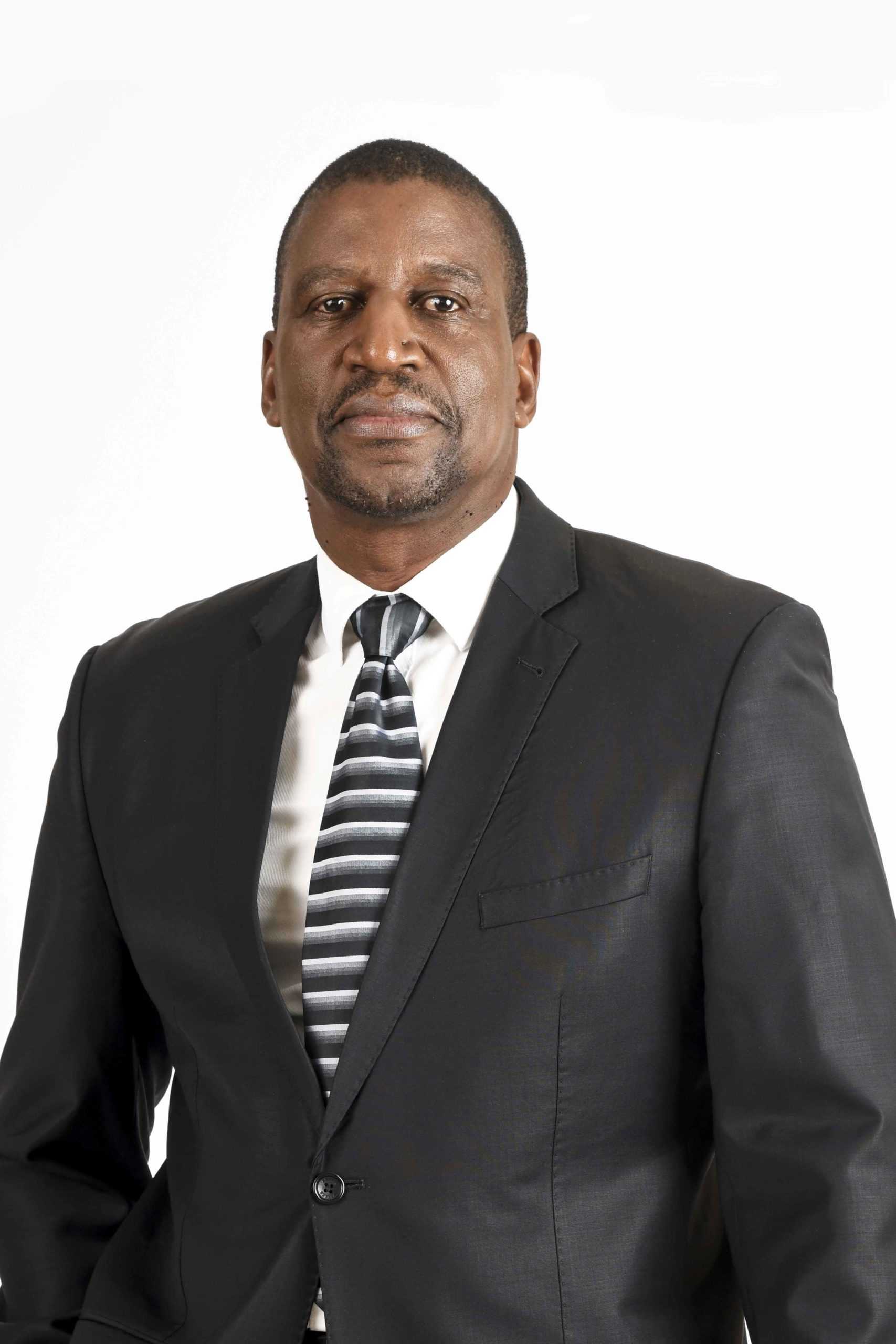 Davis Maphosa
Acting Executive: Sales and Marketing
Davis serves as the Acting Executive: Sales and Marketing in the Downstream Department. His roles entail driving sales through Business to Business customers and delivering the Retail sites rollout strategy for NAMCOR.
He holds a Master of Business Administration from Nottingham Trent University in the United Kingdom with the key area of study being Strategic Marketing Management. He also possesses a post-graduate Diploma in Strategic Management and an Honors degree in Business Studies from the University of Zimbabwe.
His career as a member of the leader team spans over 18 years with companies such as Nestle, BP,  Shell as well as Vivo Energy. He brings with him a wealth of experience in Commercial, Retail, and Project Management.  Davis was relocated to Namibia in 2002 under the BP Africa high skills program where his regional assignments included Reseller and Liquid Petroleum Gas strategy implementation for Namibia, Botswana, Zimbabwe, Swaziland, and Lesotho. He also played a major role as a member of the task team that ensured a smooth transition from Shell to Vivo Energy in Namibia.
Prior to joining NAMCORr, Davis worked with Shell global Retail technical resource teams as the Namibian conduit to deliver on the Retail network expansion and site operations excellency. He also held several positions at both Shell and Vivo Energy which included Retail Management and Retail Projects Management.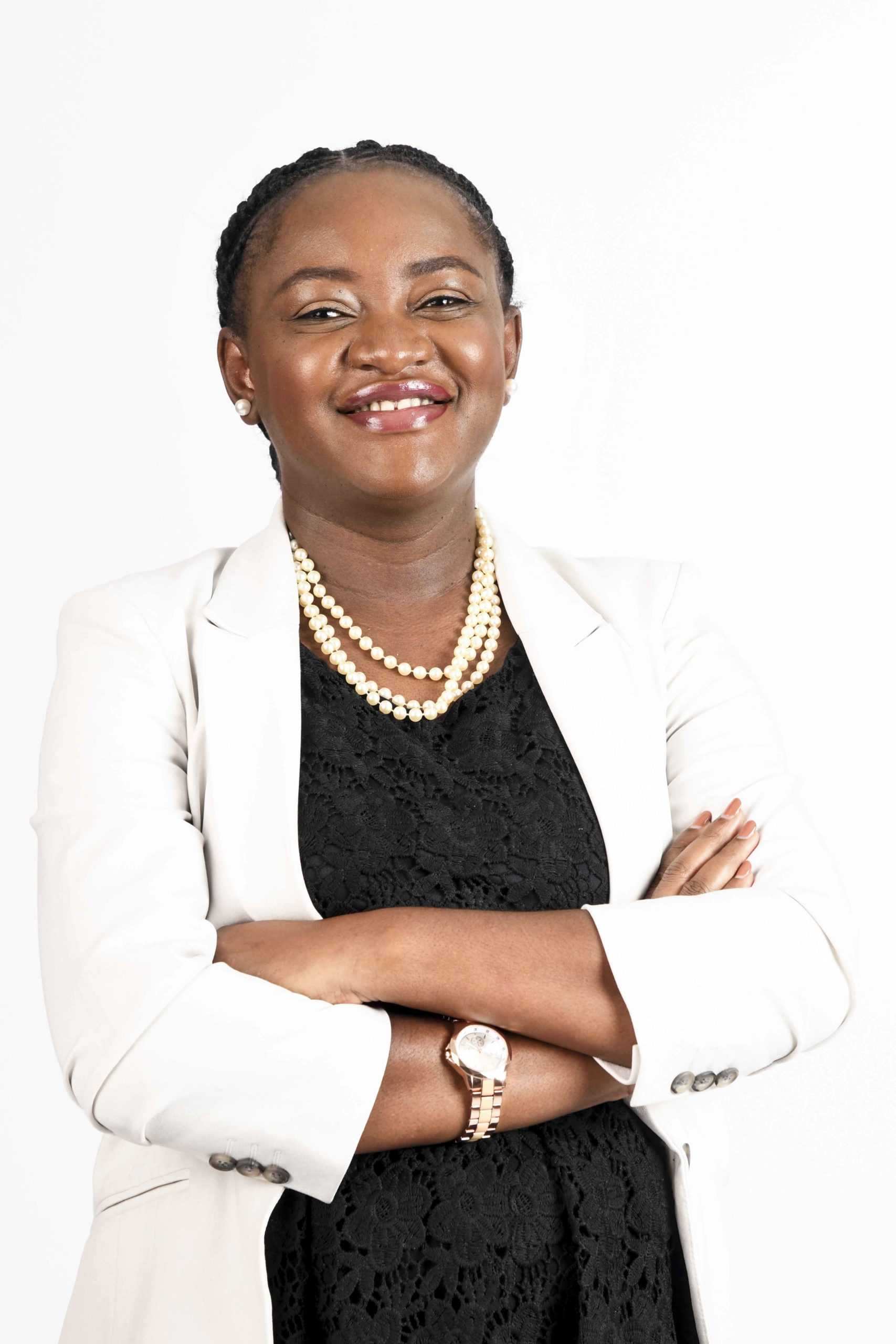 Jennifer Hamukwaya
Executive: Finance & Administration
Jennifer serves as the Executive for the Finance and Administration Department at NAMCOR. Her role entails, guiding and advising management on financial decisions based on sound policies and procedures that comply with statutory and regulatory requirements.
She is a Chartered Accountant registered with the Institute of Chartered Accountants of Namibia. She completed her articles with Deloitte Namibia in Windhoek, having worked in Audit and Assurance. In addition, Jennifer possess a Post Graduate Diploma in Accounting from Rhodes University, South Africa and a Bachelor Degree in Accounting from the University of Namibia. She also completed an Executive Development Programme through the University of Stellenbosch, South Africa.
Jennifer serves on the following boards: the Audit Development Committee of the Public Accountants' and Auditors Board as well as a Board Director of the Namibia Institute of Pathology, acting as Chairperson for the Audit, Risk and ICT Committee.
Prior to joining NAMCOR, Jennifer worked as a Financial Controller for a Global Energy Corporation, She possesses a wide range of knowledge, experience and skills in the area of Finance and has worked in this field for the past 14 years.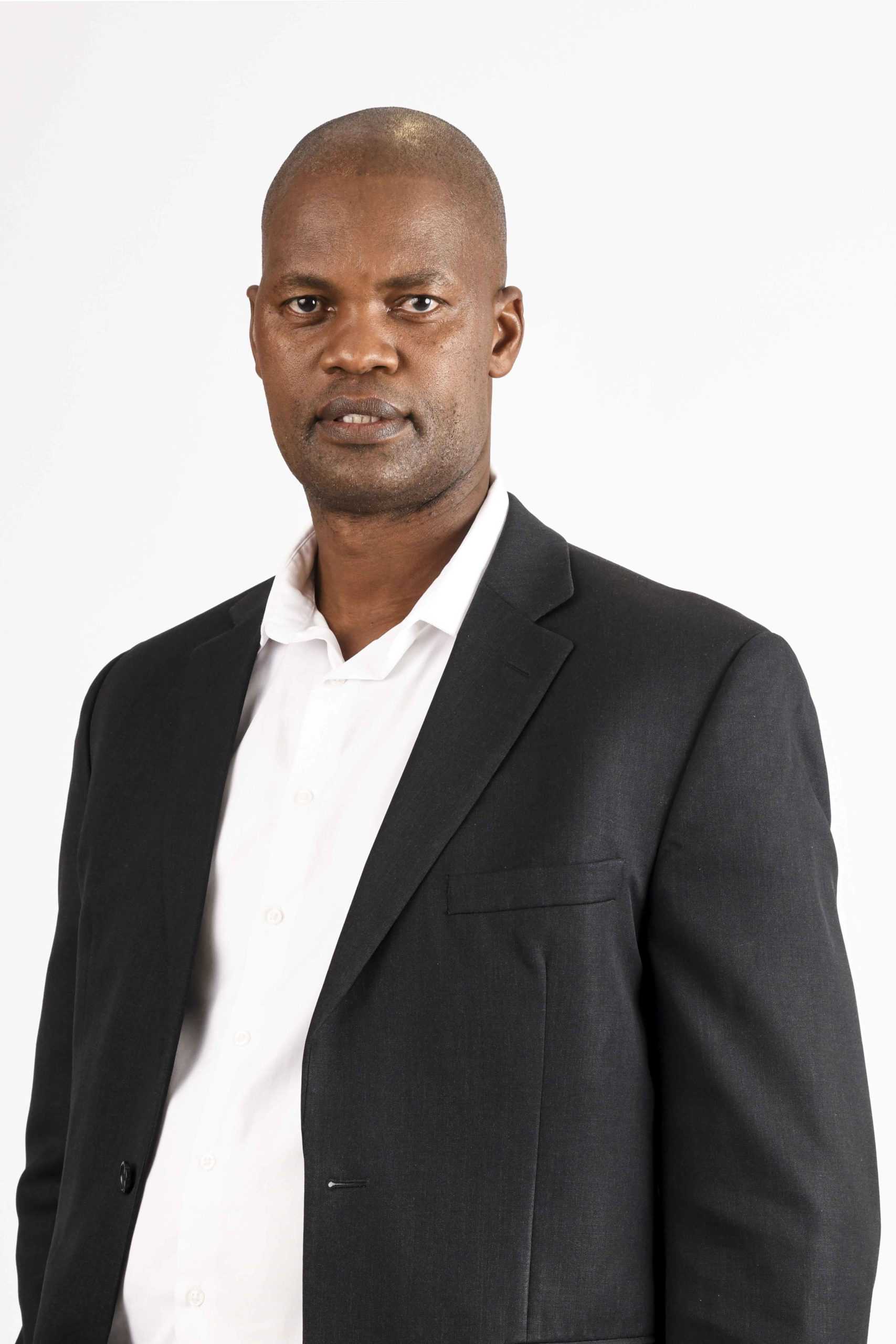 Bonifatius Konjore
Executive: Information Communications Technology
Bonifatius serves as the Executive: Information Communication Technology is responsible to manage and direct the development and implementation of multi-disciplinary integrated application systems to meet the present and medium-term information requirements of NAMCOR. Primary responsibility is to oversee the streamlined operation of the ICT department and to ensure it aligns with the business objectives of the organization.
Other principal goals are to develop and manage application portfolios for each department and to attain all ICT service level agreements for the user community within the organization.
Bonifatius holds a Bachelor of Science Degree in Computer and Statistics from the University of Cape Town in South Africa. He previously served as a board member at NAMDIA as well as at the Namibia Financial Institutions Supervisory Authority (NAMFISA) where his focus was to ensure that financial institutions are regulated in a manner that allows consumers to receive their benefits and allows the entities to remain solvent.
Prior to joining NAMCOR, Bonifatius worked for various State-Owned Enterprises including Telecom Namibia, Bank of Namibia, and the City of Windhoek in various ICT disciplines.
Bonifatius has 27 years of working experience as an ICT professional mostly in the Telecommunications, Government, and utility sectors. He has an overall broad background in overseeing companies' ICT infrastructure as well as establishing internal digital systems to advance companies' goals and profitability.
He has an accomplished and talented information technology professional with project management experience and a strong background in business systems. Reasonable oversight and experience in initiating strategic planning, contract negotiations, vendor selection, and management processes.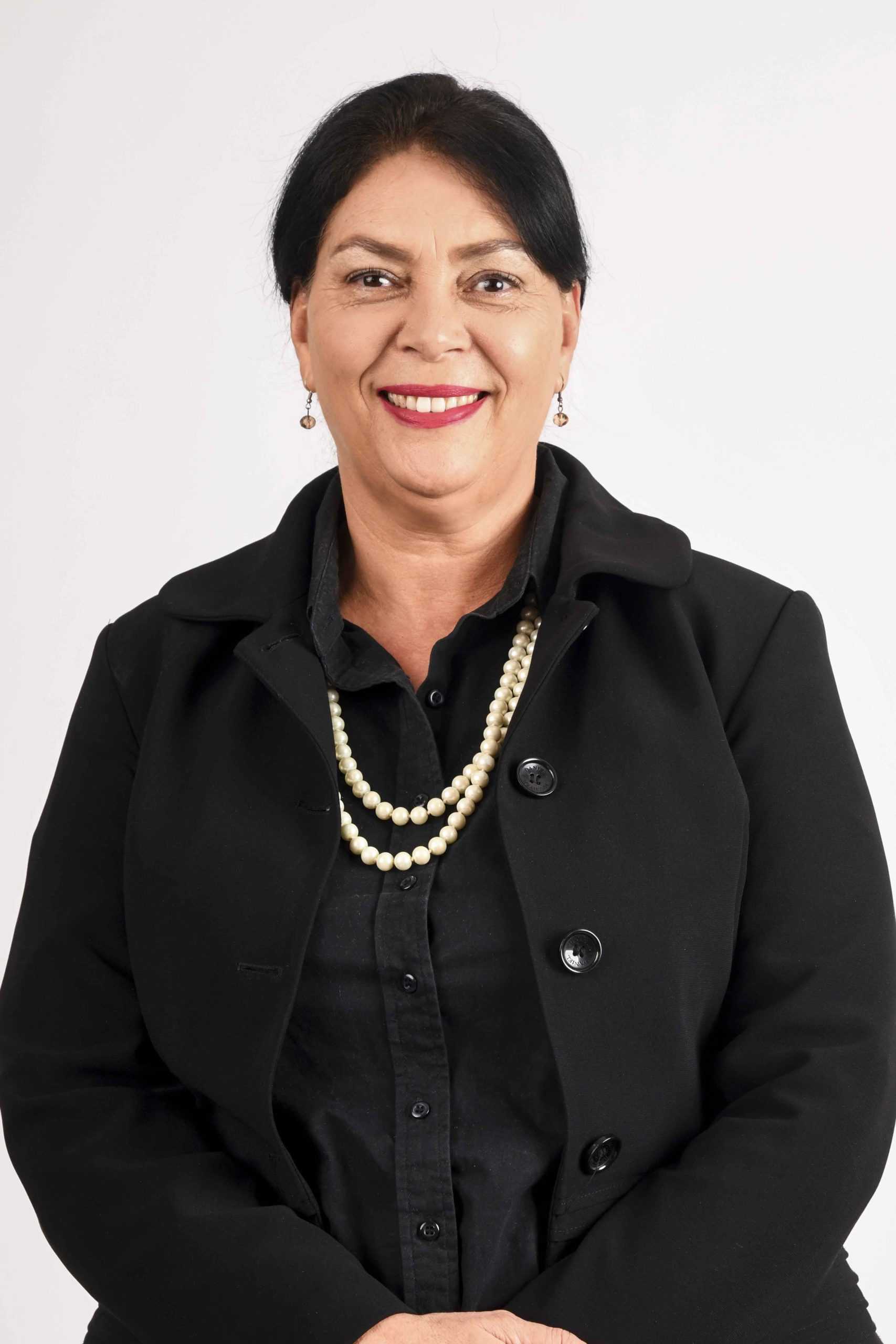 Maryke Veretta Caroline Kröhne
Executive: Human Capital
Maryke serves as the Executive: Human Capital at NAMCOR that oversees the strategic acquisition of talent and employee empowerment that will assist the company in achieving its overall goals. Maryke activates the effective employee recruitment process that attracts world-class members to the ever expanding NAMCOR work force.
Maryke Kröhne holds a Master of Business Administration from the University of KwaZulu-Natal,   (Dissertation topic: "Considerations for the creation of a SADC Reserve Bank: a Namibian perspective).  She also holds a Bachelors degree of Business Administration from Thames Valley University, a National Diploma in Public Administration from the Technicon Namibia.  Maryke is currently furthering her academic endeavors with a Doctorate Degree in Business Administration at GlobalNxt University in Malaysia.
Maryke has served on the NAMCOR Executive committee for 4 years and brings tremendous value to the corporation.  Her managerial experience spans over 20 years in various industries and roles in Namibia.  Highly skilled in negotiation skills and working in a unionised environment, her strengths lie in the analysis of organisational behavior and strategic planning.
Serving on various boards that include Namibia Training Authority (NTA) as a board member of the HR committee, PetroFund where she chairs the HR sub-Committee. She is also a Trustee member of the NAMCOR Pension Fund (currently Deputy Chairperson). Also served on the BDTR committee of the NAMMED Medical Aid Fund and the Karibib Private School where she acts as trustee.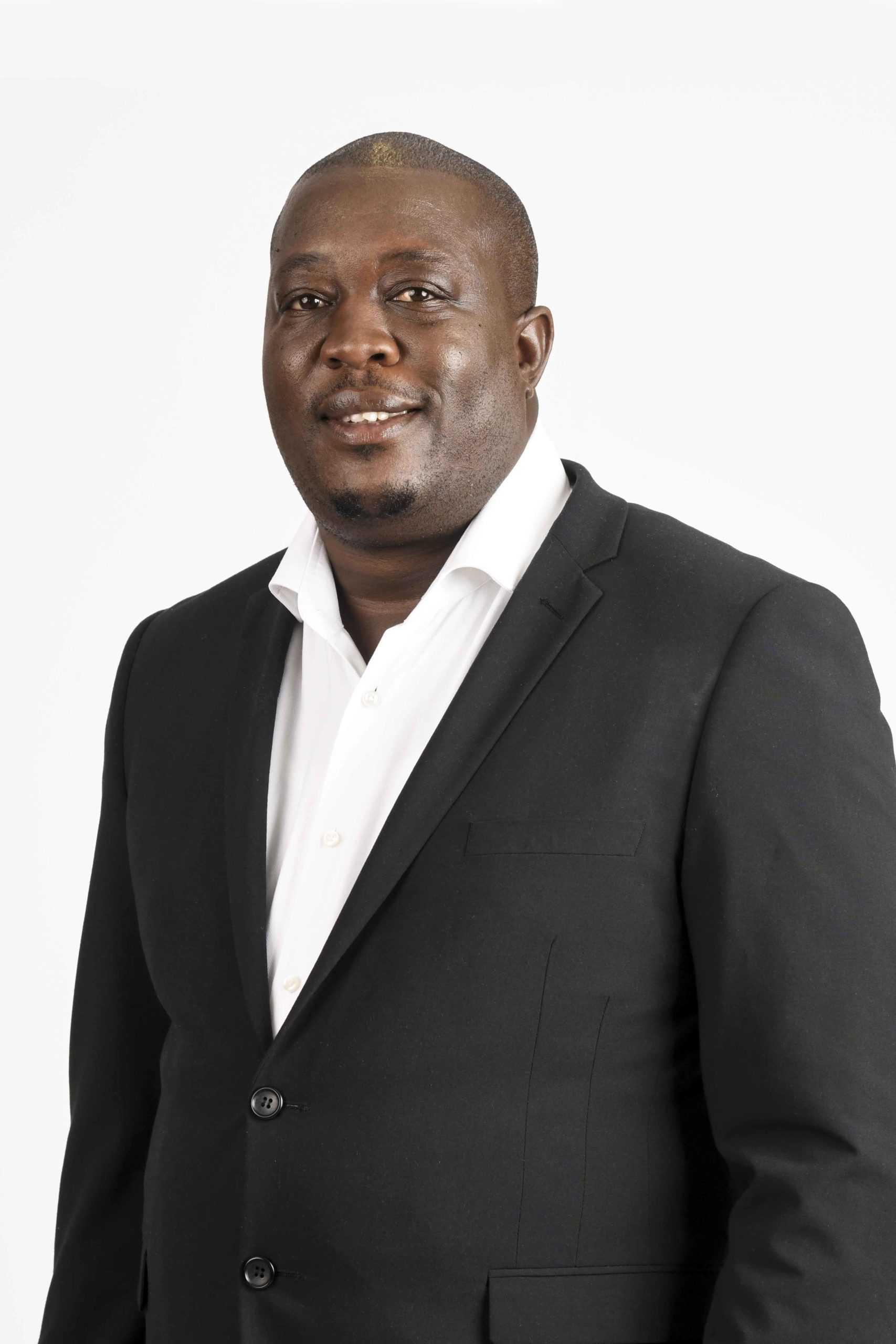 Nestor Sheefeni
Executive: Engineering and Technical Services
Nestor serves as Executive: Engineering & Technical Services at NAMCOR. His role entails the formulation of the strategy for the Engineering and Technical Services function in alignment with NAMCOR's core business by ensuring the availability of appropriate work facilities & related infrastructures. He is instrumental in ensuring the successful execution of all engineering projects with emphasis on downstream activities. This therefore involves engineering services, project management, contract management, strategic land acquisitions, infrastructural development, upgrading and maintenance of all NAMCOR Asset. To this end, he directs, led, develop and oversees the implementation of operational plans such as the Land Master Plan, infrastructure development plan, upgrading and maintenance of infrastructure such as Depots, Retail Service Stations, Buildings, and Commercial sites.
He holds a Master of Industrial Engineering from Namibia University of Science and Technology and completed an Executive Development Programme at University of Stellenbosch. He also obtained a Bachelor of Technology in Civil Engineering from Tshwane University of Technology (RSA) as well as a National Diploma in Civil Engineering from Polytechnic of Namibia.
Prior to joining the NAMCOR EXCO Team, Sheefeni worked at Oshakati Municipality as a Town Engineer & a Head of Engineering Department. He was responsible for Strategic Planning & Advise, Project Management, Contract management and Supervision of Municipal Capital Projects as well as Management teams of Consultants and Contractors.
Before joining Oshakati Municipality, Sheefeni served as Strategic Executive: Infrastructure and Technical Services at Lüderitz Municipality. His responsibility consisted of Strategic Planning & Advise, Project Management, Contract management and Supervision of Municipal Capital projects as well as Management teams of Consultants and Contractors.
Sheefeni started his career as Engineering Technician at Windhoek Consulting Engineers (Pty) Ltd and he was responsible for designs and construction supervision of municipal infrastructure services.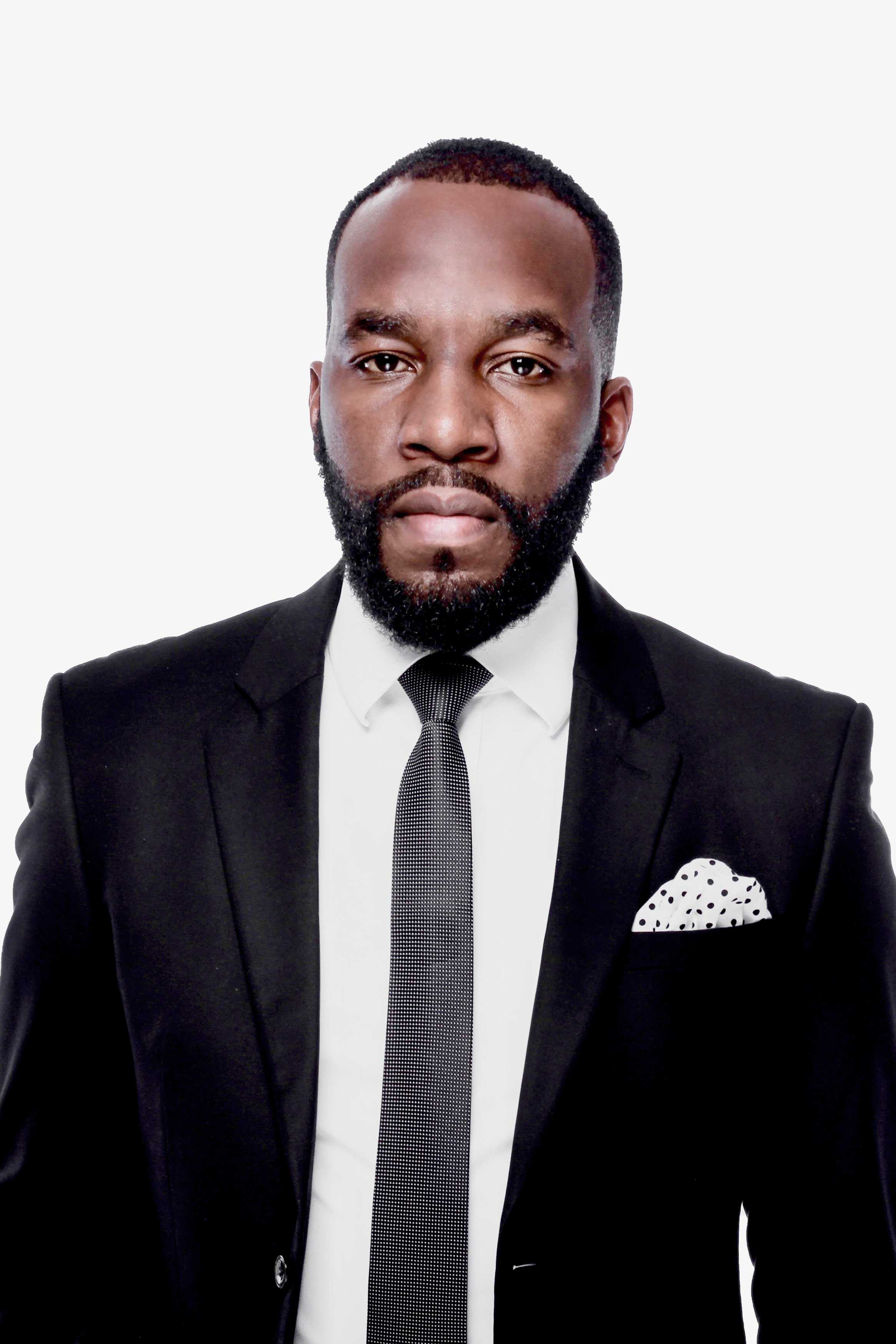 Shiwana Ndeunyema
Executive: Business Strategy and Performance Management
Shiwana serves as the Executive: Business Strategy & Performance Management at NAMCOR and has oversight over the strategy planning and formulation process. At the core of this position is helping the company think ahead of the curve. His area of specialisation is premised on delivering organisational development & business transformation solutions centered across the people-strategy-systems nexus. He is equally at home in business performance management systems design & implementation.
Shiwana currently serve as a Non-Executive Director on the Meat Corporation of Namibia (MeatCo) Board, the Namibian Ports Authority (Namport) Board, the MeatCo UK Board and Board Chairperson of Beki-Kumata Fishing (Pty) Ltd, a Namibian wholly-owned Fishing Company with vested interests in the Namibian fishing industry. He has also served on the Telecom Namibia Board and as a Member of Council on the NUST Council, the University's highest decision-making body. The Council serves as the University's Board of Directors.
Shiwana holds a Master of Science degree in HR, with specializations in Organisational Behaviour & Performance Management from Edinburgh Business School, Heriot-Watt University.  He also possesses a Bachelor's degree in Economics (Hons) from the University of Namibia & other postgraduate qualifications in Knowledge Management & Human Resources.