The Corporate Social Responsibility Policy has three key focus areas namely education, environment and community upliftment. These areas directly or indirectly support the National Development Plan 3, Harambee Prosperity Plan, the Sustainable Development Goals (SDGs) of the United Nations – which put an emphasis on eradicating poverty and improving lives. In addition to supporting the Sustainable Development Goals, they also support the African Union Agenda 2063 which aims to increase Africa's levels of prosperity are incorporated in the National Development Plans of Namibia.
NAMCOR contributes to a number of social causes around the country falling within the three focus areas while prioritizing the Otjozondjupa and Erongo regions. The company has a 600 000 fuel depot at the town of Otjiwarongo where it distributes fuel to mines and its northern-based customers. As part of its environmental sustainability and corporate social responsibility, NAMCOR approached the Municipality of Otjiwarongo and initiated the NAMCOR Otjiwarongo Cleanup Campaign. Under the program, the municipal leadership from the mayor and councillors as well as its employees and members of the town's community gather to clean sections of the town that are most dirty.
In the Erongo region, the company contributed to the Sunshine Project, which empowers disabled coastal residents with diverse educational skills as well as other training programmes such as cooking, gardening and building.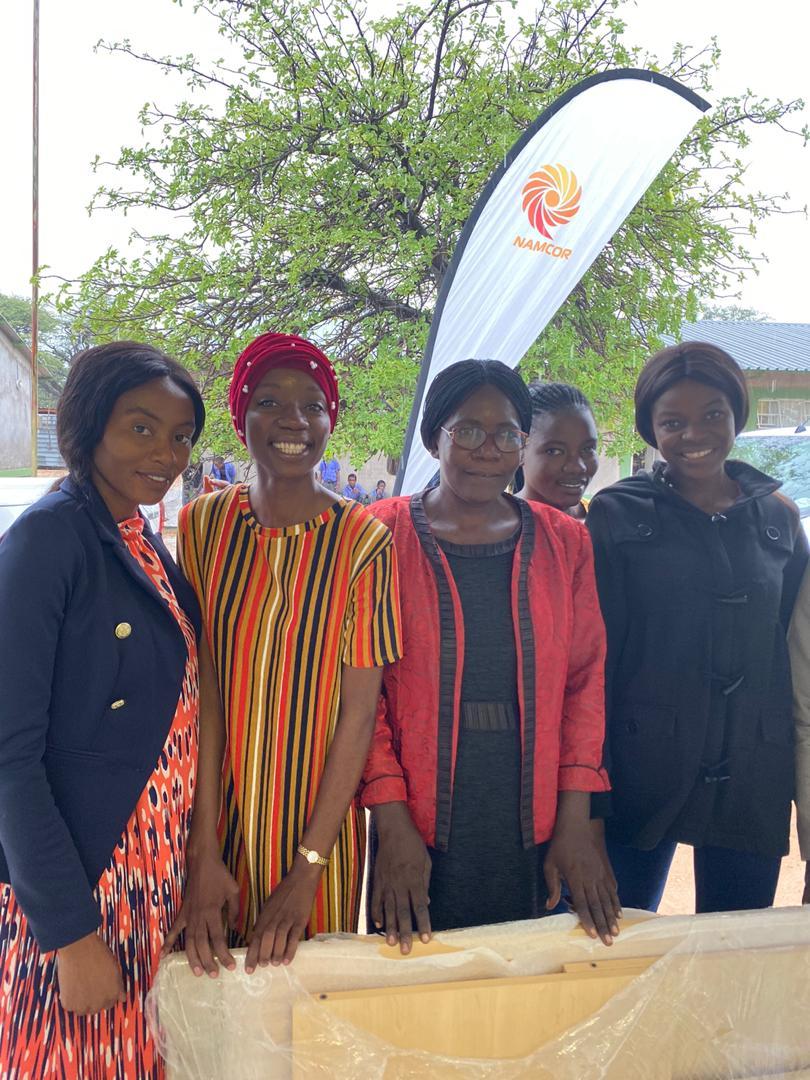 In the Omusati region, the company donated office equipment and desktop computers to Xungileni Primary School to assist with the setup of ICT infrastructure.
The company has a five-member Corporate Social Responsibility Committee appointed by the Managing Director. In terms of the CSR policy, the Communications & Public Relations Specialist (PR Manager) chairs the committee.