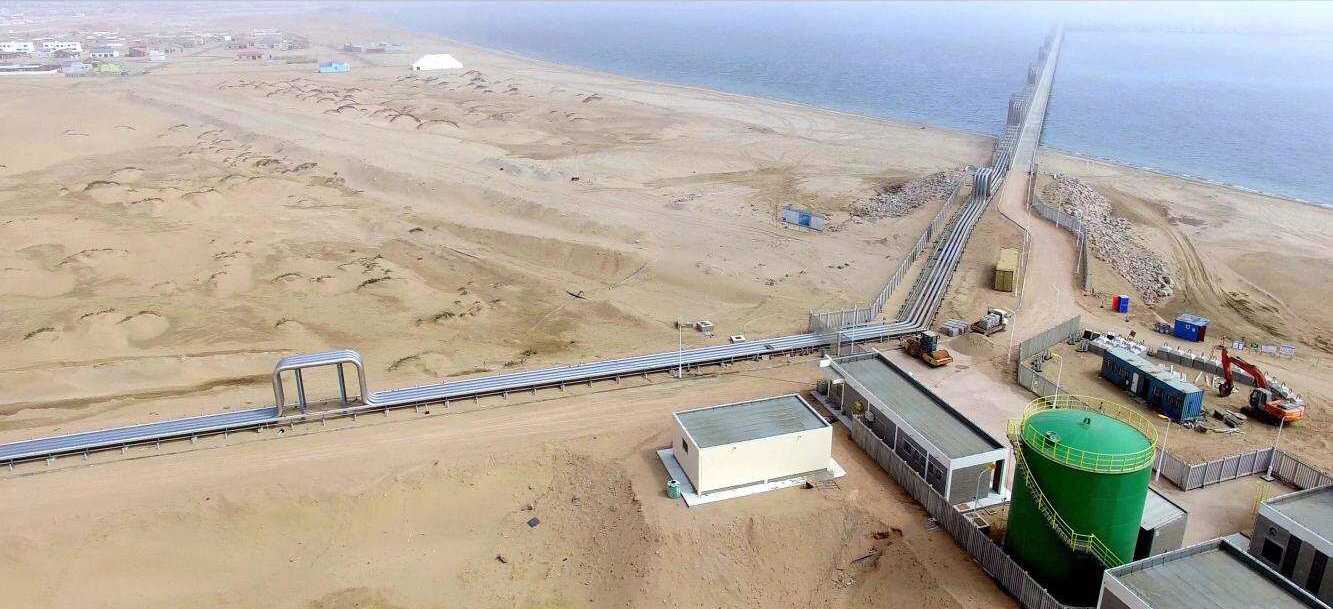 NAMCOR has been appointed by the Government of the Republic of Namibia to manage and operate the new state of the art National Oil Storage Facility (NOSF) in Walvis Bay.
The NOSF consist of a newly built tanker Jetty with 2 berths and with a maximum draft of 16.5m. The Jetty can accommodate vessels with up to 60,000 DWT. There are 4 dedicated pipelines for Diesel, ULP, JET and HFO which covers a total distance of 6.43km from the Jetty up to the Terminal tank farm. The newly constructed Jetty allows vessels to offload product for shore tanks, or load products for export onto the vessels.
The bulk fuel storage facility in Walvis Bay has a capacity of 75 million litres of fuel in total, There are 7 storage tanks in total which consist of:
Diesel 1x 5,000m³ tank and 2x 20,000m³

ULP consist of 2x 10,000m³ tanks while

JET-A1 and HFO have 5000m³ each
Terminal operations include loading and offloading of trucks and rail tankers, intertank transfers, transfers to and from other oil companies.
The Road loading consists of 3 bays and 14 rail tanker stations. Both the Jetty and the terminal have control rooms for monitoring and controlling product movements, Fire Fighting and the Terminal Management System.
The NOSF has a Nitrogen plant mainly to be used for purging the pipelines after vessel discharge or after backloading product to the new Jetty.
Both the Terminal and the Jetty are equipped with well-capacitated Firefighting System including a 6 million litre Water Tank
NAMCOR will have its own fully equipped LAB where most of the test can be performed which are currently done in South Africa.