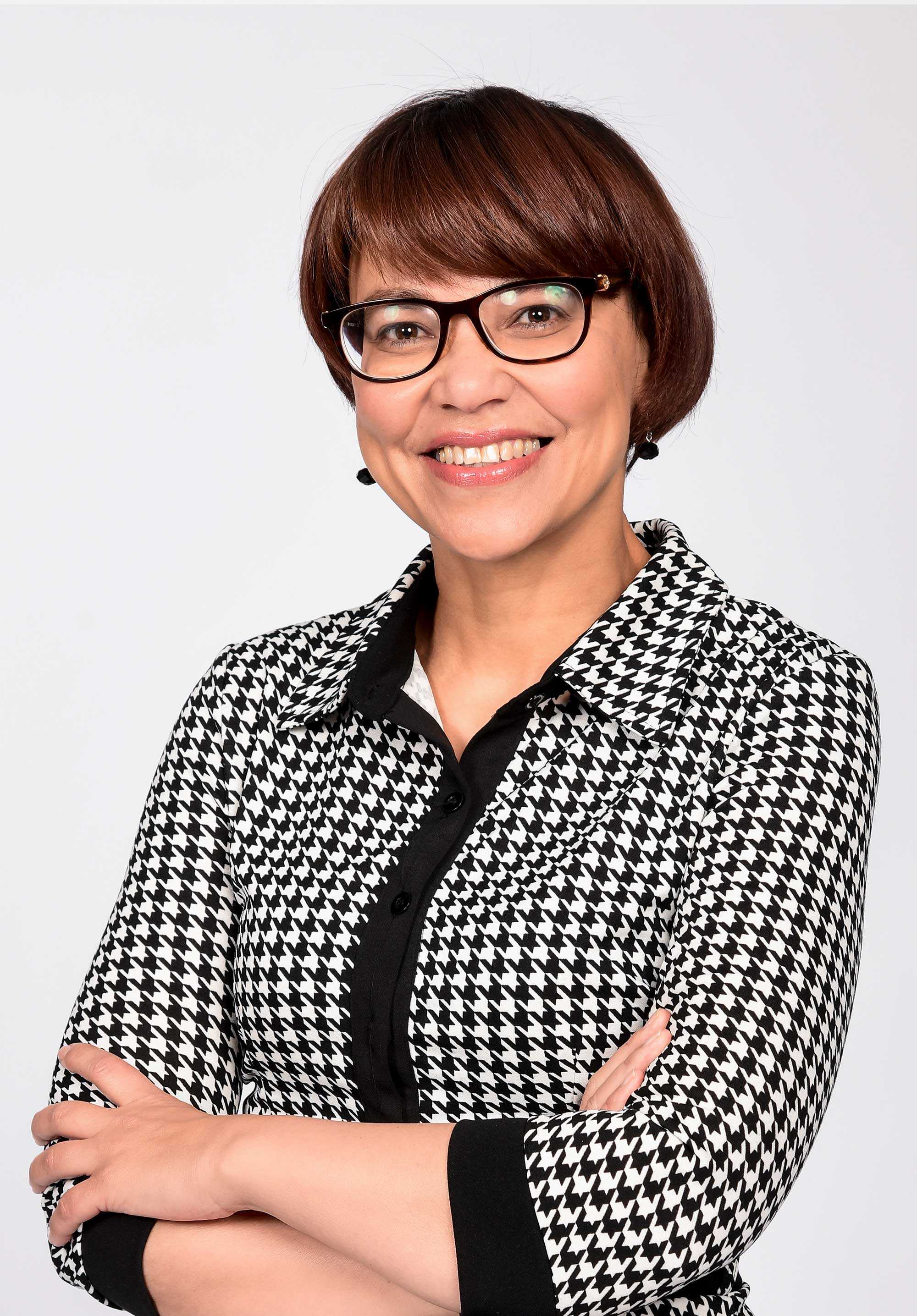 Jennifer Comalie
Chairperson
As a Chartered Accountant by profession and registered at the Institution of Chartered Accountants my skillsets are framed around financial and governance domains. Past and current experiences at Board level ranging from being a board member and chairperson of a board provided expertise and oversight in direction setting of various organisations.
With the above as backdrop, I hold more than twenty-five years of working experience of which most positions I have occupied were at Executive level. Within my current role as Strategic Executive: Finance and Customer Services I have acted in the Chief Executive Officer position at the largest Local Authority within Namibia.
Over the years my leadership capabilities were developed in the areas of strategic management, stakeholder engagement, people management and emotional maturity.
I am performance-oriented and a problem solver, who takes delight in finding innovative ways to increase efficiencies within the business environment. Projects of such a nature has brought about business turnaround and improved financial positioning. The multi-disciplinary projects harnessed team cohesiveness and the achievement of the set objectives.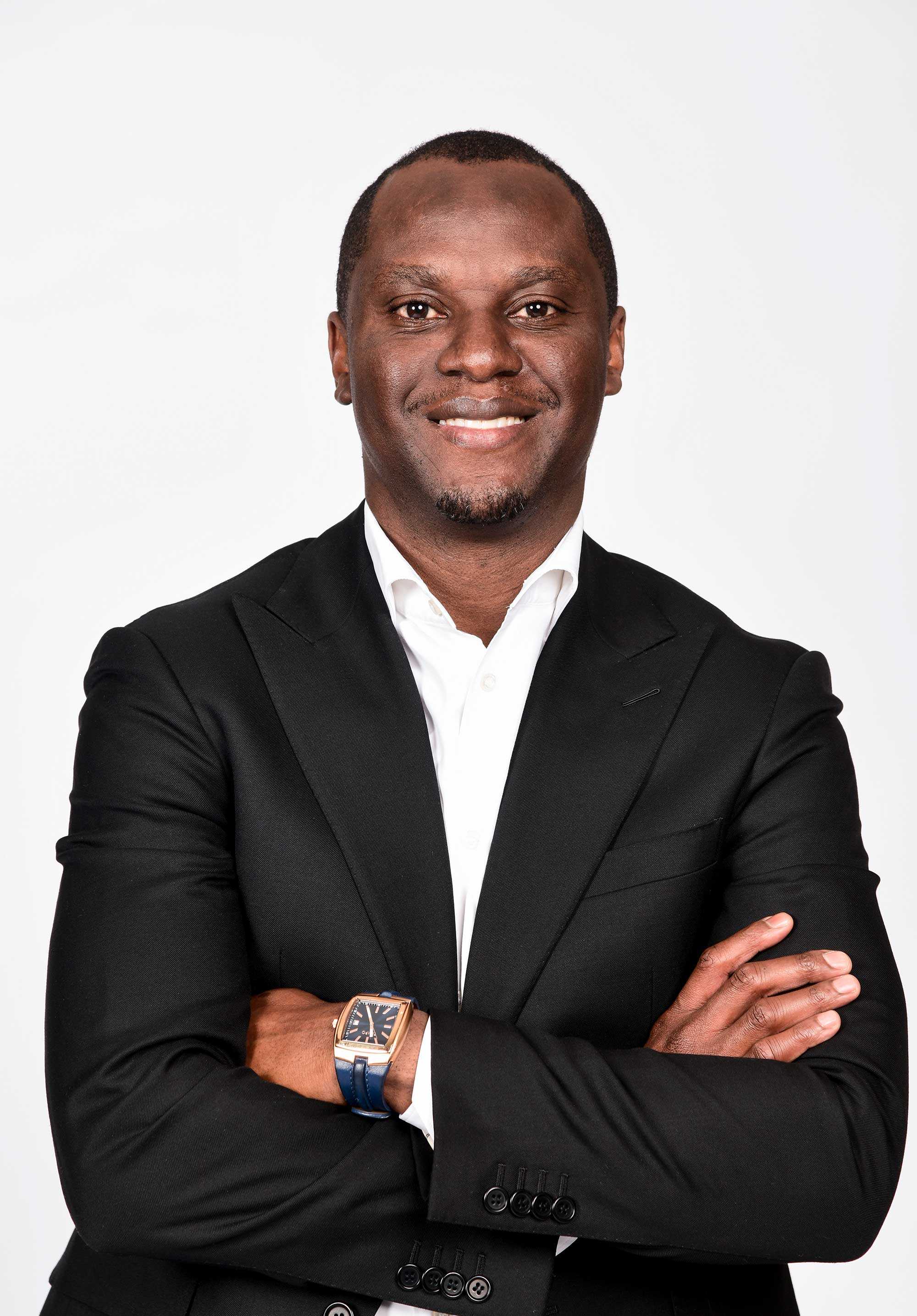 Timoteus Ekandjo
Vice Chairperson
Mr. Timoteus Ekandjo, was appointed to the NAMCOR Board effective 10 August 2020 as the Vice-Chairperson. He is a foremost leader in the fields of Human Capital, Corporate Affairs, Marketing and Leadership. He holds a Master's in Business Leadership (MBL) from the University of South Africa, and several undergraduate qualifications from the Cape Peninsula University of Technology (formerly known as Peninsula Technikon).
He started his career in 2002, and now boasts over 19 years of executive management experience. He is currently employed as the Chief Human Capital & Corporate Affairs Officer at MTC. Before this role, he served as Cluster HR Executive for Shell for over 7 African countries and was employed by Seaflower as Group HR Manager prior to the Shell role. He is the Vice Chairperson of the NBC Board of Directors and external HR expert on the Motor Vehicle Accident Fund (MVA) HR Sub-Committee. He is the Founder and President of the Institute of People Management of Namibia and passionate about human development.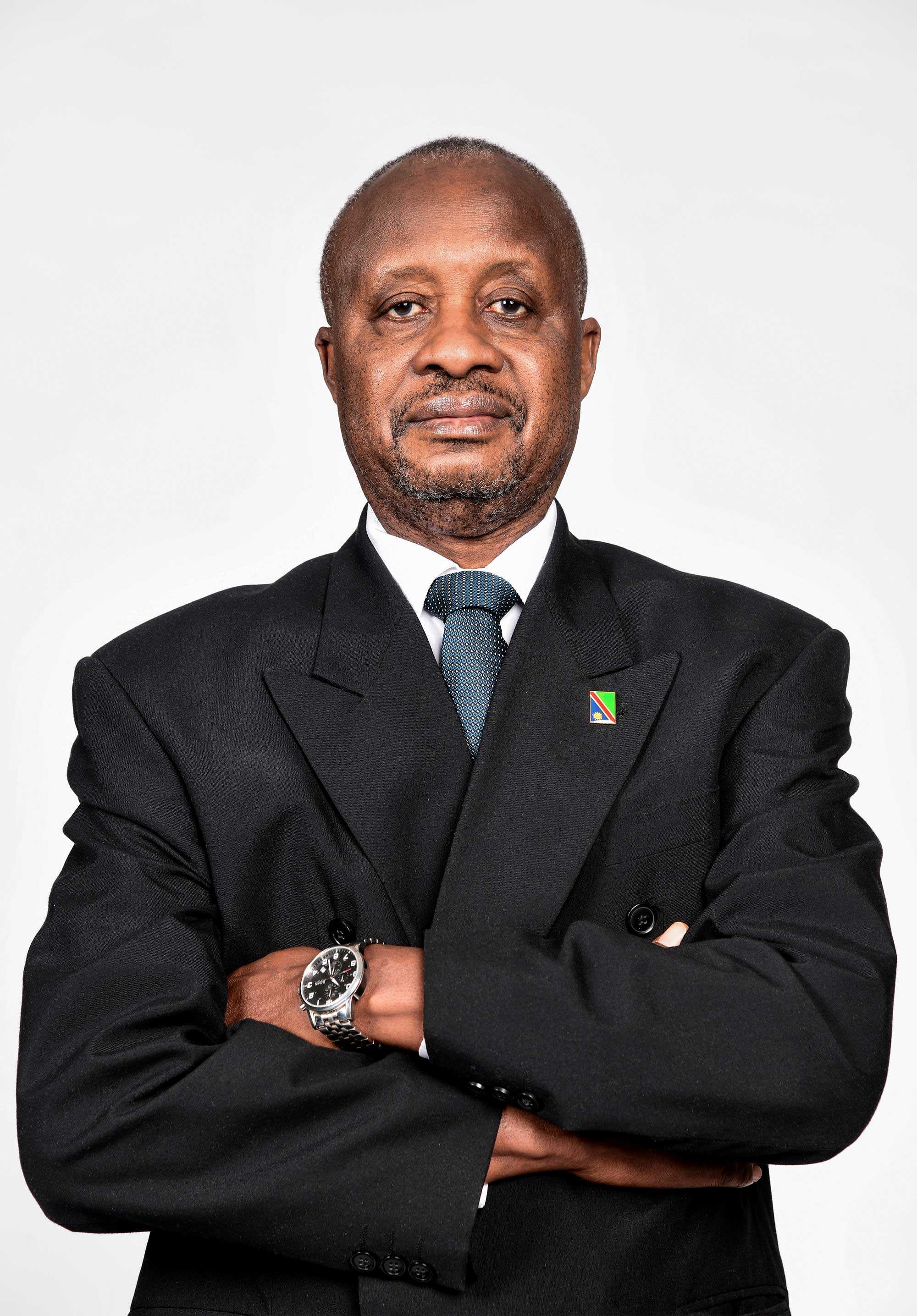 Engelhardt Kongoro
Director
Mr. Engelhardt Kongoro was re- appointed to the NAMCOR Board effective 10 August 2020 as a Director. He holds four academic degrees (MBA specialising in Business Strategy Formulation, B.com, B.com Honours and an Honours in Business Administration). He is currently the Managing Director at Temo Capital Private Equity Group.
He started his career as a Management & Stock Accountant in 1985 at BP Namibia. He climbed the ranks in the oil and gas sector, and was later appointed the Country Manager for BP Exploration Namibia until its office closure. He has served on several boards such as BP Namibia, BP Botswana, BP Tanzania and Kenya Petroleum Refineries Limited.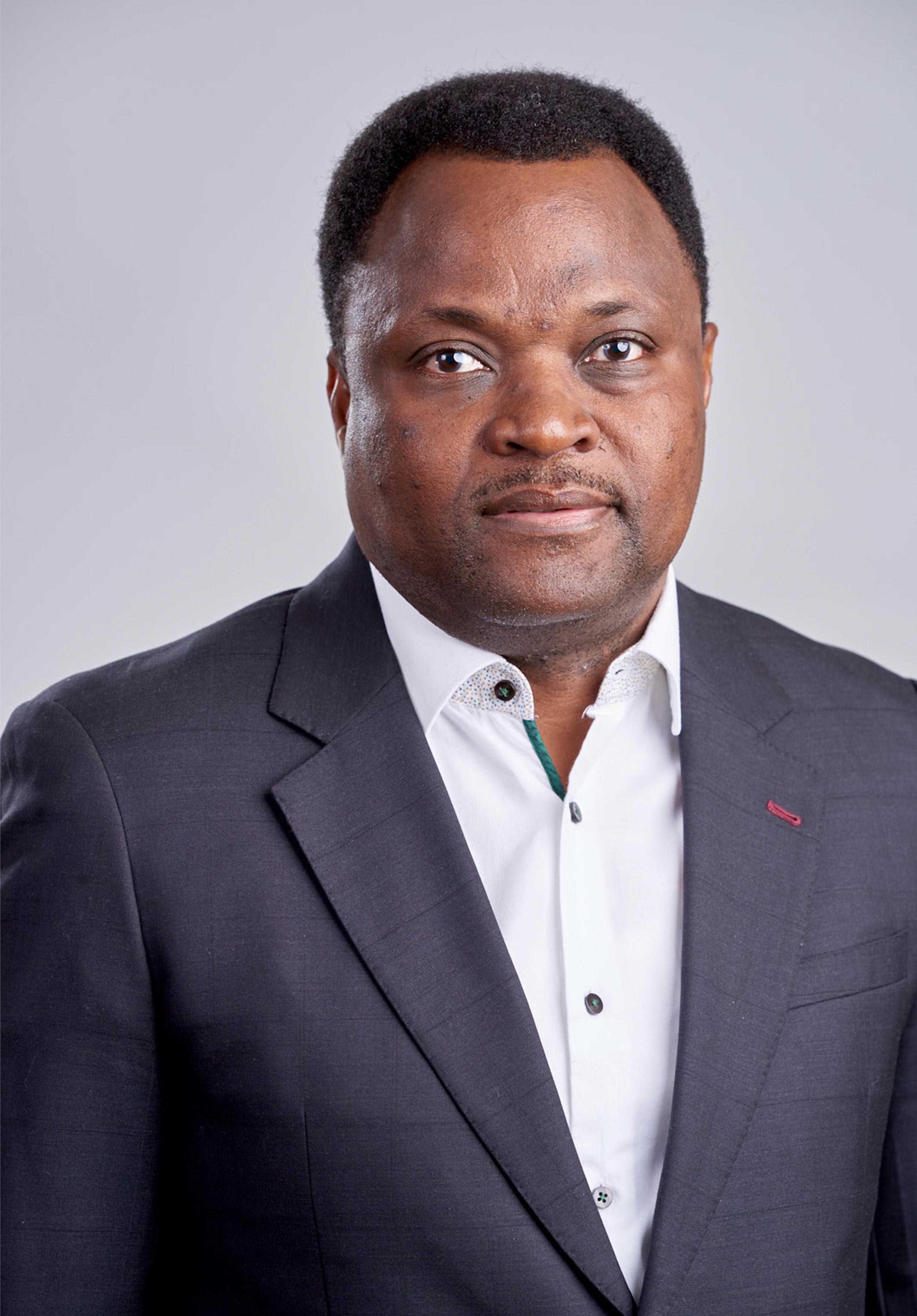 Onni-Ndangi Iithete
Director
Mr Onni-Ndangi lithete was re-appointed to the NAMCOR Board effective 10 August 2020 as a Director. He is a lawyer by profession and is currently employed as the Head of Legal Services at the Namibia Water Corporation Limited (NAMWATER).
He was an International Fellow at the lowa Peace Institute in the USA and coauthored the English Oshindonga Dictionary. He is a member of the Government Water Advisory Council as well as the Government Negotiating Team for the purchase of the Areva Desalination Plant.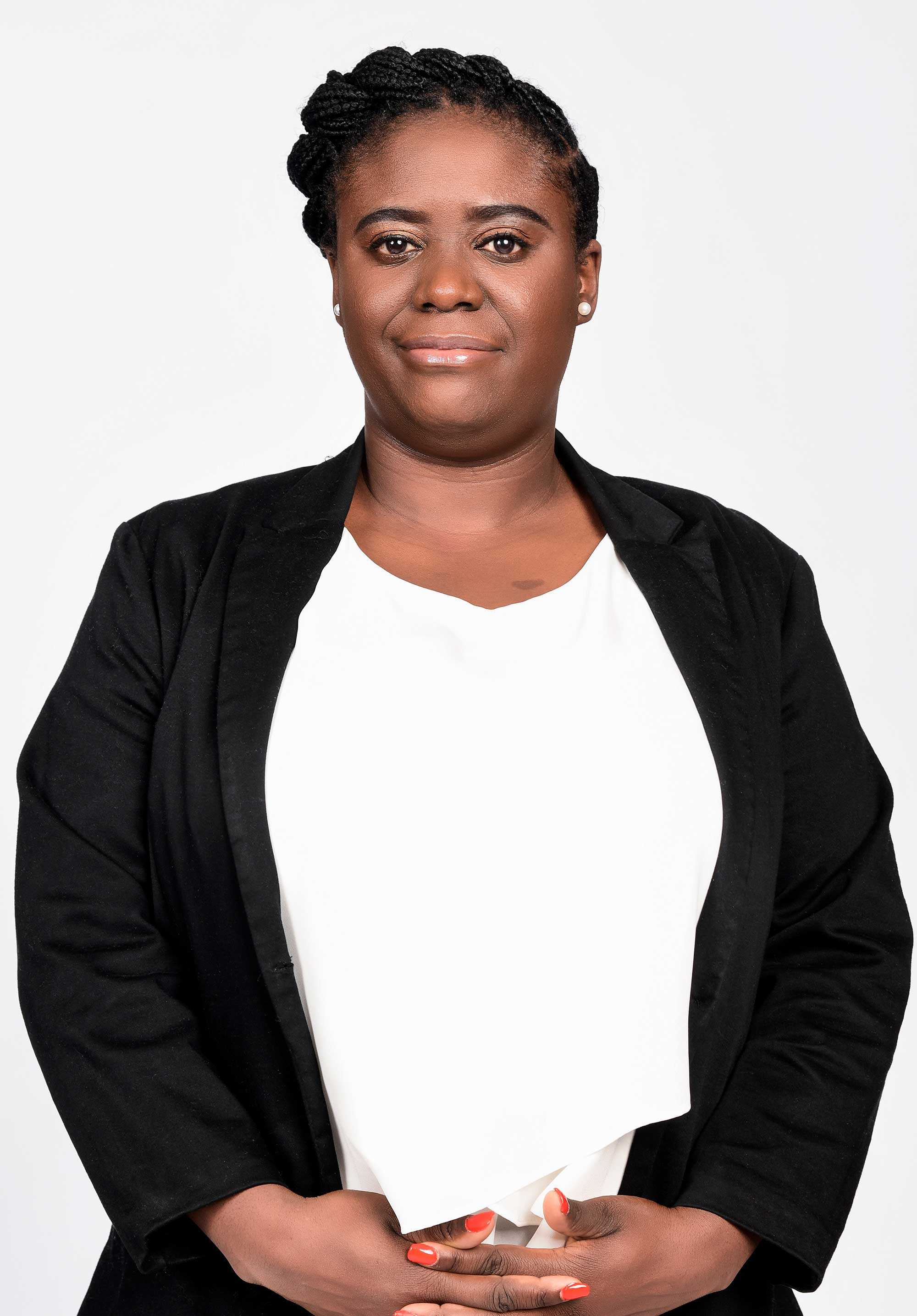 Tersia //Gowases
Director
Ms. Tersia //Gowases, appointed as a Director to the NAMCOR Board on 10 August 2020, is a distinguished professional with over 20 years of experience in computer science, technology governance, and digital strategy. She holds a Master of Science in Computer Science from the University of Joensuu, Finland, and a Bachelor's degree in Computer Science and Economics from the University of Namibia. Excelling as a Software Applications Developer and Human Computer Interaction Specialist, she currently serves as the General Manager of Information and Communication Technologies at the Social Security Commission of Namibia.
Ms. //Gowases has a notable track record in implementing robust technology governance frameworks, demonstrated in her previous role as Executive of IT and Data Processing at the Namibia Statistics Agency, where she spearheaded the implementation of Namibia's first digital census and various national technology projects. Her strategic vision in leading technological innovation and governance significantly enhances her contribution to the NAMCOR Board, driving forward its focus on digital transformation and strategic technology initiatives.

Since 1988, he held numerous engineering and management related positions at NAMDEB (Namibia) and DEBTSWANA (Botswana) before moving to Debmarine Namibia as Operations Manager in January 2002. He was appointed Debmarine Namibia Managing Director (later CEO) in December 2003 and to the De Beers plc Executive Committee in November 2017, the position he holds until his retirement on 31 December 2022.
He is a registered Professional (Namibia & RSA) and Certificated Engineer (RSA). Qualifications include a Master of Engineering degree (mechanical) from the University of Southampton – UK 1988 (with merit). He completed a Senior Management Development Programme with the University of Stellenbosch Business School – RSA 1996; an Executive Development Programme with Ashridge in 1999 and a Senior Executive Programme with the London Business School in October 2006