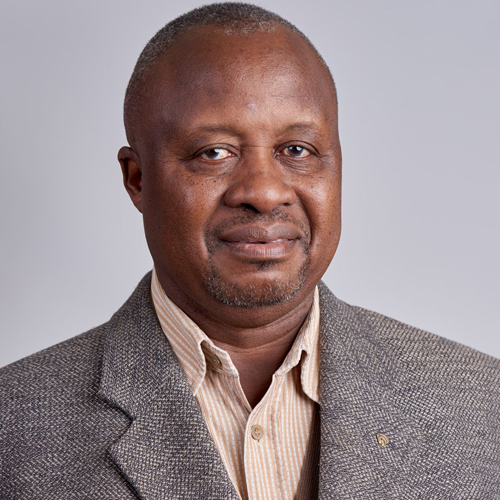 Mr. Engelhardt Kongoro
Chairperson
Mr Engelhardt Kongoro was appointed to the NAMCOR Board effective 01 February 2019 as the Board Chairperson. He holds four academic degrees (MBA specialising in Business Strategy Formulation, B.com, B.com Honours and an Honours in Business Administration). He is currently the Managing Director at Temo Capital Private Equity Group. He started his career as a Management & Stock Accountant in 1985 at BP Namibia. He climbed the ranks in the oil and gas sector, and was later appointed the Country Manager for BP Exploration Namibia until its office closure.
He has served on several boards such as BP Namibia, BP Botswana, BP Tanzania and Kenya Petroleum Refineries Limited.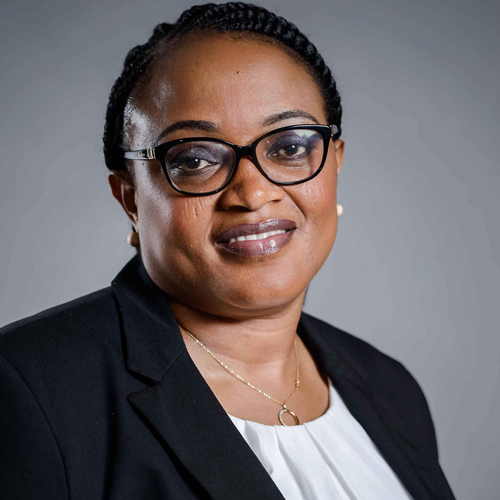 Ms. Anna Libana
Deputy Chairperson
Anna Libana was appointed to the NAMCOR Board in October 2010, in October 2013 and reappointed in October 2016. She is the Deputy Director at the National Energy Fund in the Ministry of Mines and Energy.
She holds a Bachelor of Commerce from the University of South Africa and a National Diploma in Public Administration from the Namibia University of Science and Technology. Ms Libana is currently busy with her Masters in International Business (MIB) at the Namibia University of Science and Technology.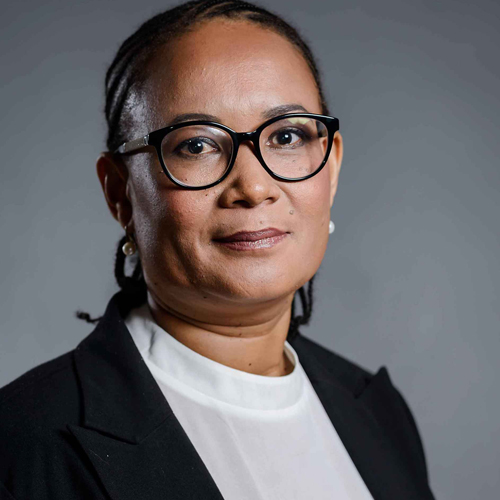 Ms. Barbara Dreyer-Omoregie
Director
Barbara Nicolene Dreyer-Omoregie has an MBA from the SMC in Switzerland. In 2013 she received a Fellow at the Fletcher School Leadership Programme in Financial Inclusion, and a Masters in Education from the State University of New York in Buffalo.
Barbara also has a Postgraduate Diploma in Social Sciences Research Methods from the University of Stellenbosch, a BA Honours from the University of Western Cape, International Executive Development Programme from Witwatersrand University and an Executive Learning on Leading and Sustaining Change plus various courses in Corporate Governance and Board Leadership.
She is currently Director of Payment Systems at the Bank of Namibia and held several senior management positions in HR at the following corporates; Old Mutual, Barloworld Namibia and First National Bank of Namibia.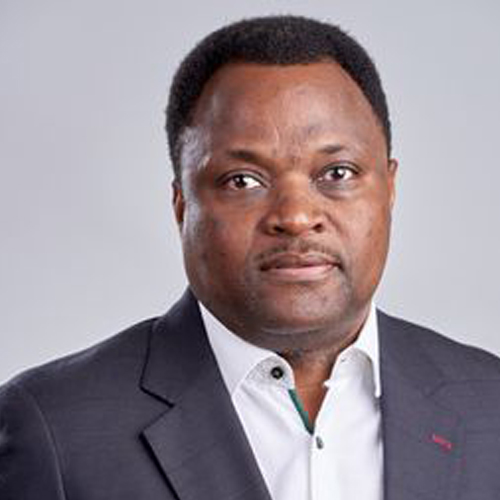 Mr. Onni-Ndangi Iithete
Director
Mr Onni-Ndangi Iithete was appointed to the NAMCOR Board effective 01 February 2019 as a Director. He is a lawyer by profession and is currently employed as the Head of Legal Services at the Namibia Water Corporation Limited (NAMWATER). He was an International Fellow at the Iowa Peace Institute in the USA and coauthored the English Oshindonga Dictionary. He is a member of the Government Water Advisory Council as well as the Government Negotiating Team for the purchase of the Areva Desalination Plant.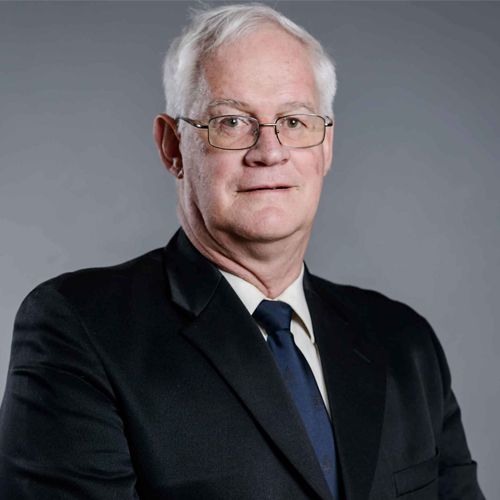 Dr. Swart has a PHD in Sedimentology, an MSc in Geology and a BSc (Hons) in Geology all from the Rhodes University in Grahamstown, South Africa.
He was employed as a Chief Geologist in Regional Mapping at the Geological Survey of Namibia from 1982-1994. He is no new comer to NAMCOR, having served as Exploration & Production Manager at the national oil company from 1998-2017.
His duties entailed managing and directing NAMCOR's Oil and Gas potential of Namibia. Roger's experience lies largely in the understanding of the geological evolution of Southern Africa. He is a member of the Society for Sedimentary Geology and the Geological Society of Namibia.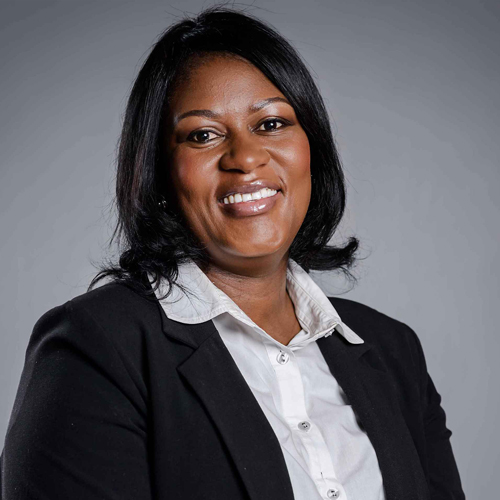 Ms. Lorentha Harases
Director
Lorentha Harases has a Master of Science in Financial Economics from the University of London and a Bachelor of Commerce (BCom) from the University of Namibia (UNAM). She also has a number of other undergraduate qualifications: Financial Service Advance Diploma,Treasury Management and International Banking from the Institute of Bankers South Africa, Associate Diploma (CAIB), Management Development Programme (MDP) from the University of Stellenbosch and ACI Dealing Certificate which is an internationally recognised qualification issued by the "Association Cambiste Internationale".
Lorenta has extensive experience in finance and investments. She has worked as a Portfolio Manager at NAMPOST for 10 years, managing assets and liabilities of over N$4billion. She previously served the Bank of Namibia as an Economist in the financial markets responsible for money and capital markets. Lorenta is currently employed as Manager for Investments by the Social Security Commission.