NAMCOR (National Petroleum Corporation of Namibia) is the national oil company of Namibia, with the mission of creating value to all its stakeholders across the oil and gas value chain. Our world-class exploration and production database, and oil license blocks form some of the major attractions to Namibia's hydrocarbon potential.
We deliver value in the Downstream sector, through the sale of various petroleum products to different segments of the market, among them Government, parastatals and the private sector, which includes mining, construction, transport and others.
We have recently entered the Downstream retail sector and we are currently rolling out several service stations at strategic locations around the country.
We have been designated as the operator of the National Oil Storage Facility and Jetty at Walvis Bay, which upon completion will improve Namibia's security of supply of petroleum products.
Our employees remain our greatest asset and we remain committed to the development of human capital in the oil and gas space, having invested millions of Namibian dollars for training and development across core and support functions of the organisation.
At NAMCOR, SSHEQ is our license to operate. We, therefore, endeavour to ensure that the health and safety of our employees and the protection of the environment is prioritised at all times.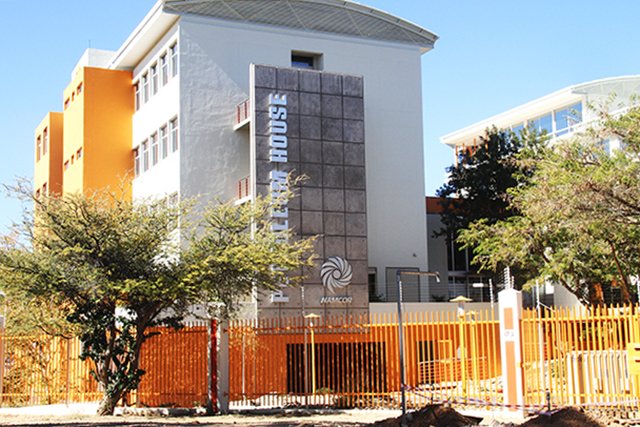 To be a world-class petroleum organisation providing sustainable benefits to all stakeholders.
To enter into and maintain successful and mutually beneficial partnerships;
To offer convenience, and quality products and services to our customers;
To offer a motivating, engaging, high-performing, safe and rewarding work environment;
To meet shareholder's expectations by running profitable and successful operations;
To be a responsible corporate citizen which is mindful of the community and the environment in which it operates.
We are a legally enacted entity under the Namibian Companies Act 28 of 2004 with the Government of the Republic of Namibia as our sole shareholder. Under the Petroleum (Exploration and Production) Act of 1991 we have the mandate to carry out reconnaissance, exploration and production operations either on its own or in partnership with other organisations in the industry.